Easy Garlic Green Beans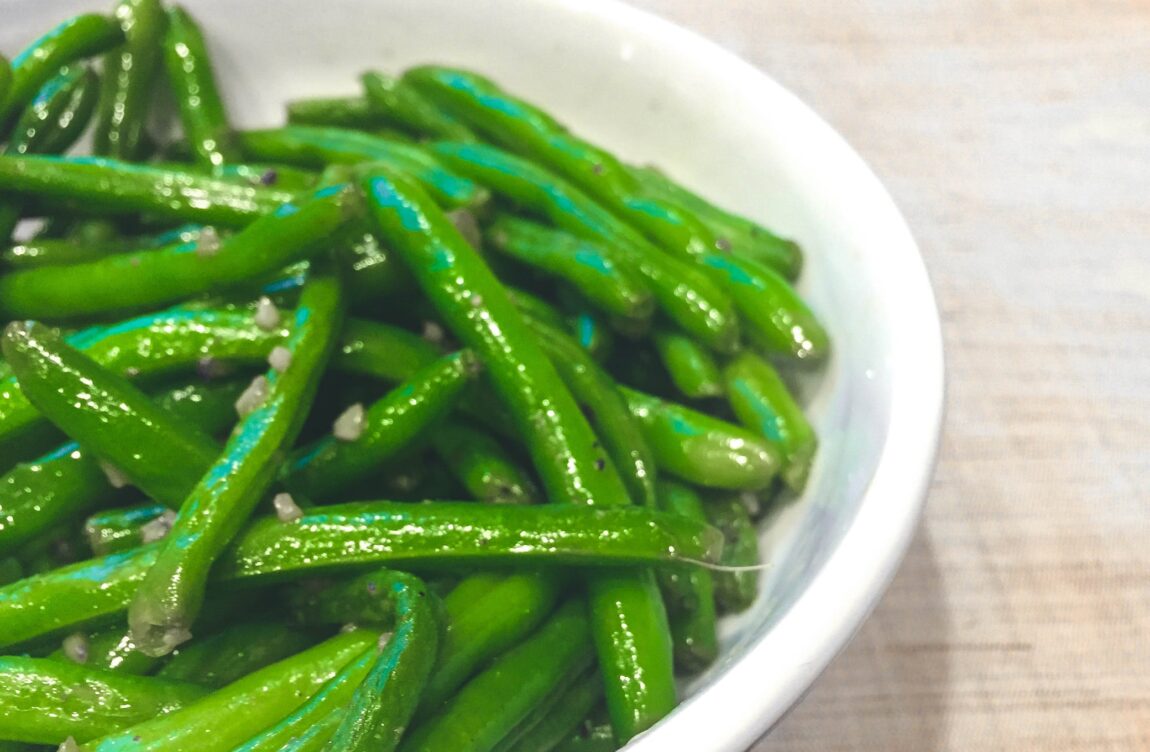 I really don't like my green beans "green." I despise the crunchy taste of vitamins and earth I get when they are served 2 minutes from raw. Like anyone with deep southern roots, I prefer them cooked with some part of a smoked turkey until they have lost all nutritional value. But in an effort to eat "healthier" I came up with a recipe for garlic green beans that leave them tender with plenty of vitamins left to still be counted as a serving of veggies!
EASY GARLIC GREEN BEANS
Ingredients
1

bag fresh whole green beans

3

cloves

fresh garlic chopped

2

tablespoons

olive oil

Salt and pepper to taste
Instructions
Add the green beans to a pot of boiling water. Cook for 5 minutes.

Drain the beans and rinse with cold water for 2 minutes. Rinsing the beans stops the cooking process.

Add olive oil and garlic to a pan. Cook the garlic for about a minute until it starts releasing an aroma.

Add green beans to the pan. Add salt and pepper to taste (I use a bit of my fav combo of Lawry's Seasoned Salt, Lawry's Seasoned Pepper and adobo). Saute for about 3-4 minutes. Serve immediately.
These garlic green beans have been on the menu every week since I first made them.  If you try the recipe, drop me a note to let me know how they turn out!
Be Inspired,