Pumpkin Spice Applesauce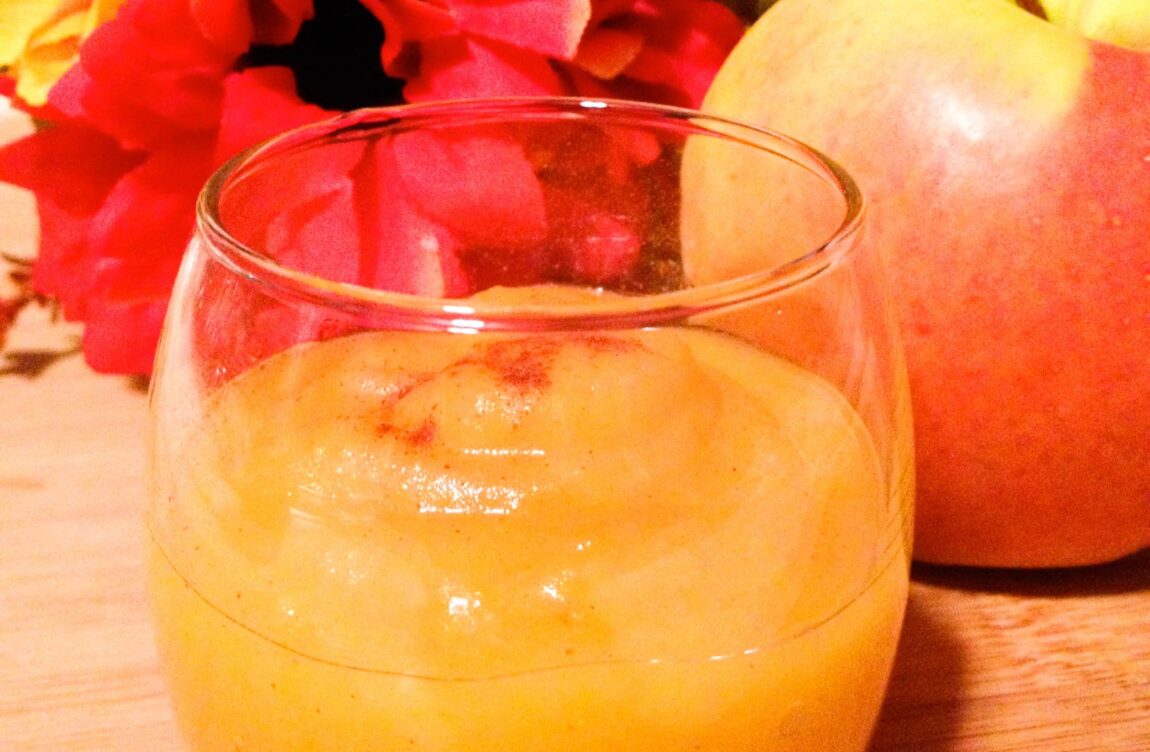 With so many crisp apples and pumpkins a plenty, I thought I would add a twist to my usual applesauce recipe by adding some pumpkin puree.  My little taste tester gave it a thumbs up and I'm sure your kids will love it too!

PUMPKIN SPICE APPLESAUCE
Ingredients
1

small pie pumpkin or 1 1/2 cups pumpkin puree

7

apples

I use honeycrisp, empire, braeburn, gala or fuji

1/8

teaspoon

ginger

1/8

teaspoon

nutmeg

1/16

teaspoon

allspice

1/4

teaspoon

cinnamon

Sugar or honey to taste

I use honey
Instructions
Preheat the oven to 400°.

Slice the top off the pumpkin and cut in half.

Scoop out the flesh of each half (save the seed if you would like to roast them later). Rinse off and lay the halves flesh side down in a roasting pan or baking dish, add a little bit of water and cover with foil.   Bake at 400° for about 45 minutes or until the pumpkin is fork tender. Test in several places to make sure that it's done.

While the pumpkin is roasting, peel, core and cut your apples into cubes.

Add them to a pot with one cup of water and cook on medium heat for about 20 minutes or until fork tender.

Remove from the stove, drain (save the juice) and set aside.

Once the pumpkin is done, let it cool until it can be handled. Use a knife to peel the skin from the pumpkin, then cut it into chunks.

Add the pumpkin, apples, nutmeg, ginger, cinnamon, allspice and honey (or sugar) to a food processor and blend until it is smooth.  Add a bit of the apple juice if you would like to make it thinner.

Serve warm or cold.
Notes
Applesauce must be refrigerated and can last for up to two weeks.  You can also freeze it for up to three months.