How To Make A Brunch Board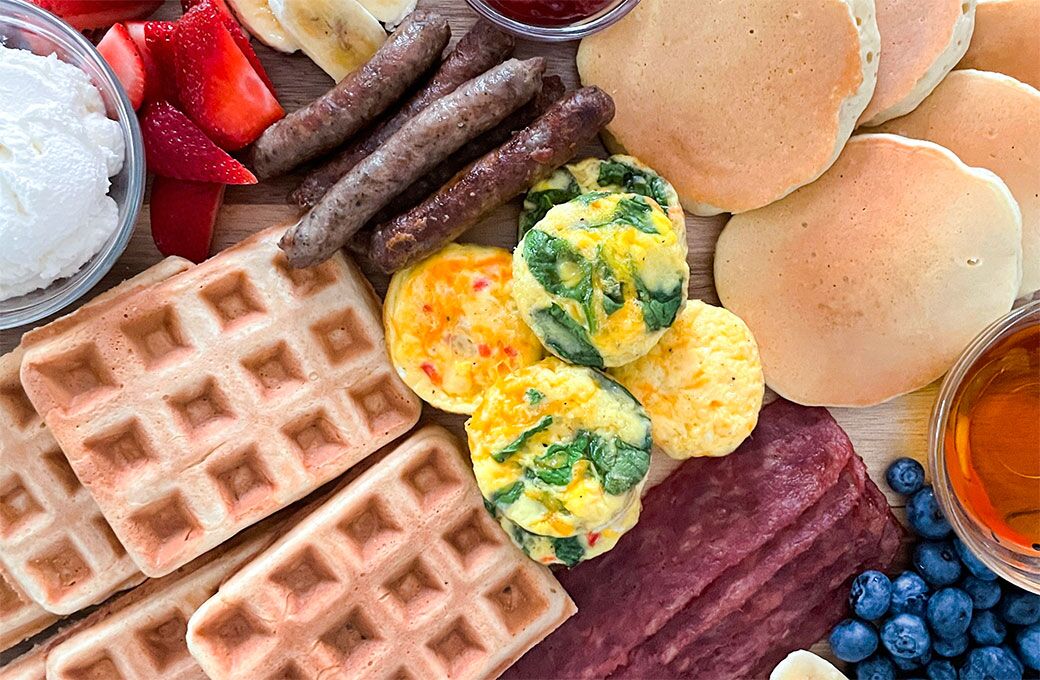 My family does brunch every Sunday. It's our favorite meal of the week as we look forward to sleeping in and catching up over a delicious meal. Whether you are enjoying a lazy Sunday or serving brunch for guests, these tips on how to make a brunch board are sure to impress.
What is a charcuterie board?
A charcuterie board is an assortment of meats, cheeses, artisan breads, olives, fruit, and nuts, all artfully arranged on a serving board. These boards grew in popularity during the pandemic as people were seeking ways to add some fun and excitement to eating at home. As popularity grew so did the ideas of what to display on them. You can put just about anything on a board and make it beautiful. In addition to traditional boards, I've seen dessert boards, popcorn boards, vegetarian boards, and of course—brunch boards!
Ingredients For Your Brunch Board
Building a brunch board is easier than it looks. All you need is…
A large board or platter (I got mine at Homegoods in-store)
Small dishes for toppings
All of your fav foods
There are endless combos of what you can add to your brunch board. Here's what I added to mine…
Waffles
Pancakes
Turkey sage sausage
Turkey bacon
Egg muffins
Maple syrup
Whipped cream
Strawberry preserves
Blueberries
Strawberries
Bananas
I had more ideas of foods I wanted to add, but there are only three of us so I didn't want to go too crazy and make more food than we could eat!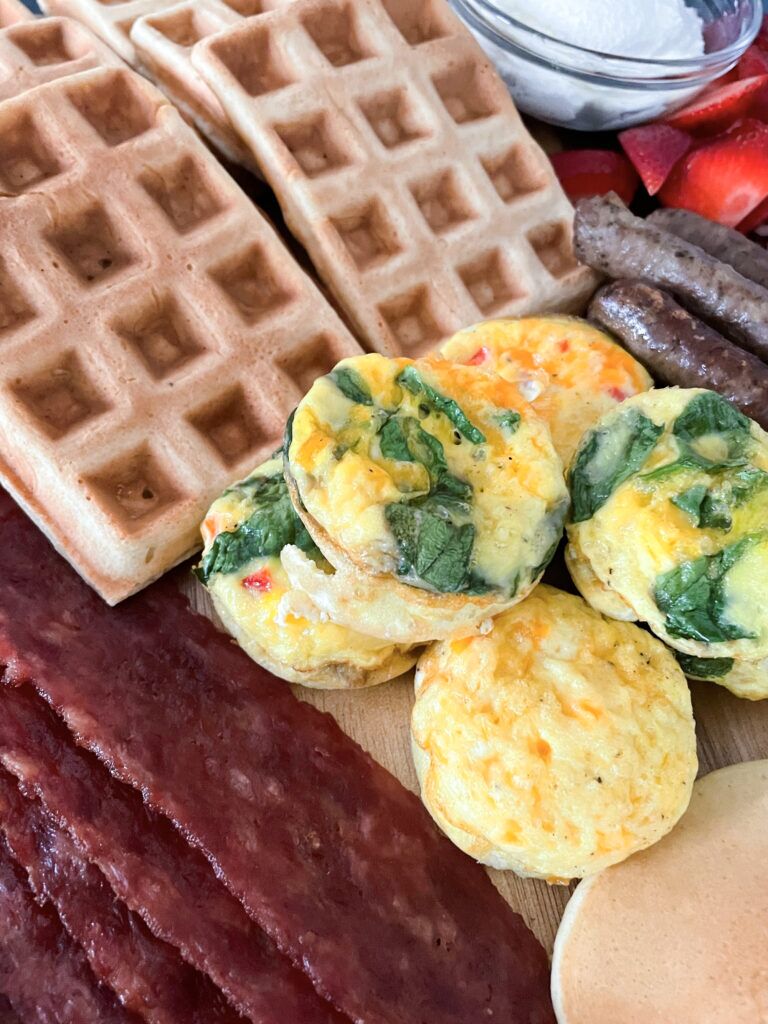 Some other ideas of foods to add to your board…
French toast
Bagels
Toast
Croissants
Pastries
Avocado
Potatoes
Chocolate chips
Yogurts
Nutella
Nuts
How To Build A Breakfast Board
There's really no right way to build your board so you really can't mess it up. But here are a few things to consider…
Don't feel pressured to make all of the foods on your board yourself. Frozen waffles and pancakes along store-bought pastries and bagels work just as well as homemade.
Be sure to add foods with different colors and textures.
As you arrange the food, you may want to add the larger foods and the topping bowls, then fill in with smaller foods.
Use fruits like strawberries, blueberries, and grapes to fill in empty spaces.
Be inspired,