15 Things To Do Before Summer Ends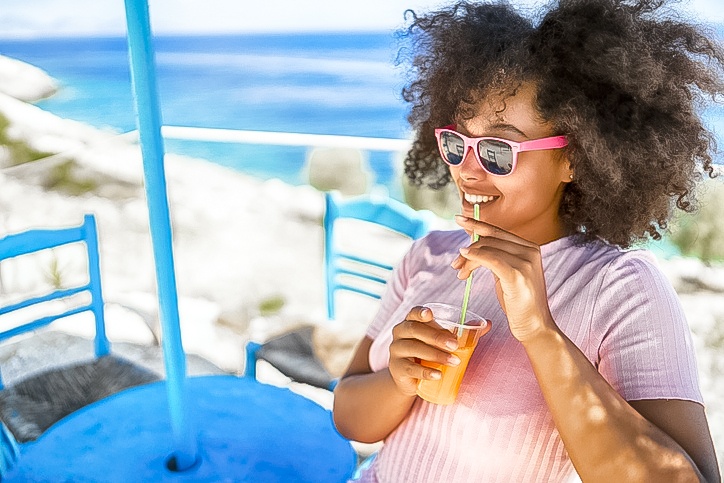 My favorite season is almost over! Kids are going back to school, some are returning to work in person, and the weather will be changing soon. Although I'm not ready for summer to end, I'm committed to making the most of what's left. Whether you've got some activities already planned or looking for some fun things to do, here are 15 things to do before summer ends.
15 Things To Do Before Summer Ends
1.  Unplug
Putting down your phone and other devices for just a few hours can do wonders for your brain, body, and soul. Unplugging can help you feel less stressed and more focused. My last vacation was the first time I can remember traveling without my laptop in years. I put down my phone, enjoyed the moments, and came back relaxed and recharged.
2.  Spend a day solo
The list of things you can do by yourself is endless. Spending time alone is great for your overall well-being. Besides giving you some time to unwind and rest, time alone can boost your creativity, productivity, and happiness.
3.  Try a new drink recipe
There's nothing like a cool, refreshing drink to beat the heat. And summer fruits make some of the best drinks. From smoothies to cocktails to mocktails, there are thousands of recipes to try to find a new fav.
4.  Take a nap
Never underestimate the power of a good nap! I try to get at least one each week. Close your eyes for at least 30 minutes and wake up feeling rested and refreshed.
5.  Watch the sunset
Sunsets are one of most beautiful scenes of nature. Find a special spot, get a glass of wine, and admire the breathtaking tapestry of colors as the sun goes down.
6.  Enjoy fresh flowers
Nothing brightens a space like fresh flowers! Pick them from your yard or buy them from a shop or nursery. Arrange them in a pretty vase and place them around your house to instantly boost your mood.
7.  Visit a farmers market
You will find the freshest fruits, vegetables, and local fare at your neighborhood farmer's market. Visit early to get the best picks or stop by later in the day to get the best deals.
8.  Book a last-minute trip
Whether you choose adventure or relaxation, a few days away from it all will give you a chance to decompress and reset.
9.  Watch the stars
Find a place with an open sky, grab a blanket and watch the stars solo or with someone special.
10. Go to the beach
The beach is my happy place. If you haven't felt any sand in between your toes this summer, take a trip to the beach to soak up some sun, enjoy the boardwalk, and watch the waves.
11. Enjoy a girls night out
Summer makes for the best nights out with friends. Schedule some time with your besties for some stress-relieving fun!
12. Eat good
Go on an eating tour of your favorite spots or make reservations at a restaurant you've been wanting to check out.
13. Finish a book
Notice I said finish?! I know I'm not the only one with one, or two, (or even three) unfinished books on my nightstand. No matter why you put it down now is the time to finish it. If you are having trouble finding time to read try using the 15 minutes before bed to knock out a few chapters or listening to audiobooks while you are in the car or at the gym.
14. Enjoy a spa day
Visit a local spa for some TLC or recreate a spa experience at home. Set the mood to unwind with candles, bath bombs, music, and your favorite beauty products.
15. Make a photo book
I have years and years of photos on my phone. You too? Decide which you want to print and create a scrapbook. Or use a service like Shutterfly or Snapfish to print photo books and other gift items.
However you decide to spend the rest of your summer, make sure you have some fun and do something that makes you happy!
Be inspired,