5 Favs | Winter Skin Care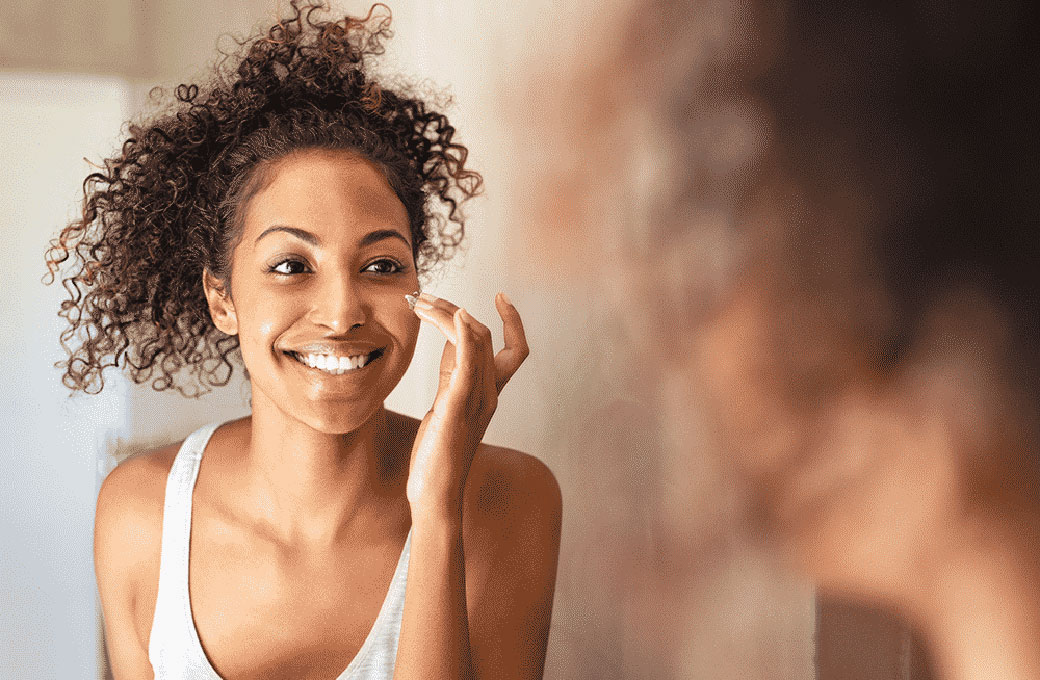 Winter is my least favorite season. However, there are a few things to like about winter, like hot cocoa, cozy fires, and first snow. But then there are the short days, frigid temps, and dry air that wreak havoc on my skin. Well, at least it did until I found the excellent skin-saving products that I'm sharing today. Check out my 5 favs for winter skin care that will leave your complexion calm, moisturized, and glowing all season.
5 Favs For Winter Skin Care
The older I get, the more time and money I put into using the right mix of anti-aging skin care products that will keep my skin tight, plump, and as wrinkle-free as possible. After much research and testing, these are the products I've been slathering on my skin to help me get through dry skin season.
1. Lotion with Lactic Acid
I've been moisturizing my body lotion that contains lactic acid since I was barely a teenager. I have extremely dry skin is this is the only lotion that has been able to keep me comfortable and properly moisturized. I didn't learn about all of the other benefits of using it until it went from prescription-only to over-the-counter. Lactic acid gently exfoliates to remove dead skin cells to smooth and soften dry, rough skin. It also helps improve the look of fine lines and wrinkles. The most popular brand name is Amlactin. You can also find other pharmaceutical brands on Amazon for less. The one I order most is by Perrigo.
2. S.W. Basics Makeup Remover
At the end of a long day, there is nothing like a good makeup remover to jumpstart your night routine. Typically I use micellar water, but it leaves my skin a bit too dry in the winter. With just three ingredients, S.W. Basics Makeup Remover easily removes every trace of makeup—even waterproof! Even though it's made of oils, it does not cause my oily, sensitive skin any breakouts.
3. Shea Butter
Seriously, what can't shea butter do? It moisturizes skin, heals scars, soothes irritation, reduces skin inflammation, and so much more. Use it to treat…
Dry skin
Dry patches
Sunburn
Cuts and scrapes
Burns
Diaper rash
Scars
Eczema
Rosacea
Stretch marks
Razor bumps
It's good for all skin types and works wonders on problem areas like dry, rough elbows, knees, feet, and lips. I use it twice a day on those areas and moisturize my hands throughout the day. Slather it on before bed for super soft hands and feet, and put on a pair of sleep gloves and socks to lock in moisture.
4. Epionce Intensive Nourishing Cream
Keeping your face properly moisturized in the winter is key to maintaining bright, plump, and hydrated skin. I always switch to a heavier moisturizer this time of year to prevent my face from getting dry, dull, and irritated. Epionce Intensive Nourishing Cream checks all the boxes. This ultra-rich cream melts into your skin like buttah! It has anti-aging properties, helps smooth and refine texture, and is safe for all skin types.
5. Humidifier
While this one doesn't go directly on my skin, it's still crucial to keeping it hydrated during the winter. I keep my heat on nice and toasty because I'm always cold. But heat causes dry air. So a humidifier is a must. Without it, I wake up with a sore throat every morning. The humidifier adds moisture to the air keeps my skin, throat, nose, and lips hydrated. It also helps ease congestion caused by sinus issues, colds, and flu.
This is everything I use on my skin to keep it healthy and happy. No matter which of my 5 favs for winter skin you decide to try, make sure you still apply sunscreen!
Be inspired,