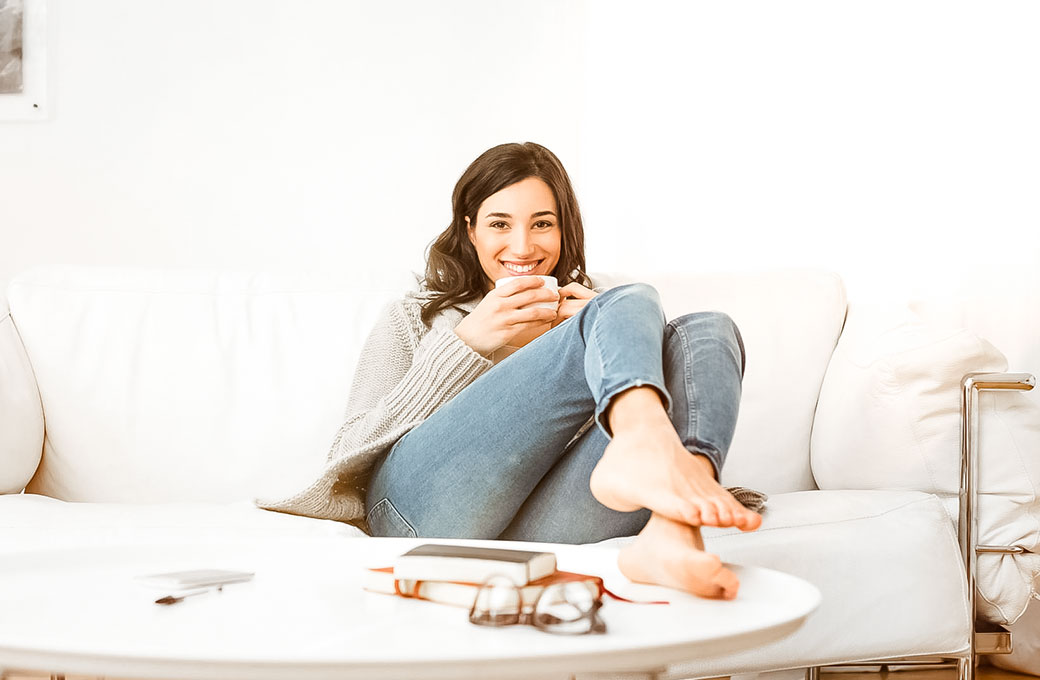 We are a few weeks into the new year, and you're probably still committed to your resolutions. But It's going to take more than a few new year resolutions to make this year better than the last. It takes self-reflection, motivation, and the willingness to leave old habits behind. Think about the goals you've set for the year. Now imagine how it would feel to achieve them. If you want to move your life forward, you must be willing to let go of what's holding you back. Here are 6 habits to leave behind for a better new year.
6 Habits To Leave Behind For A Better New Year
1. Overthinking
Overthinking is a dangerous game that can have many negative effects on your well-being. Signs of overthinking include…
Difficulty making decisions
Second-guessing decisions
Rehashing past conversations
Dwelling on problems or mistakes
Trouble shutting off your brain at bedtime
What to do instead…
Schedule time to worry. It might seem counterproductive, but condensing the time you spend overthinking can turn into time spent on self-reflection and problem-solving.
Practice mindfulness. When you focus on what you are doing, what you are hearing, what you are seeing, and the space you are currently in, it becomes more difficult to think about past mistakes or future problems.
Manage your story. A big part of your mindset has to do with the stories you tell yourself. Think about the narratives you have for your behavior. When you speak to yourself or others using phrases like, "I've always been…," or I'm not good at…" it feeds into the negative story about who you are and what you are capable of. It also impacts when and why you overthink. Practice rephrasing your negative stories with positive statements, and it will change your life.
Although overthinking it pretty common, it can also be a sign of anxiety or depression. So if you feel like it's something you can seem to get a handle on, consider contacting your doctor or mental health professional.
2. Filling every moment with something
No matter how many tasks I complete in a day, I am constantly battling the need to be more productive. And when I'm relaxing, I feel like there's something else I should be doing. Then I feel bad when I don't get it all done. You too?
What to do instead…
Re-evaluate your to-do list. A long to-do list can leave you feeling stressed and overwhelmed before you even start to tackle it. Rather than creating one long list, I've started to break the list up into the big tasks I have to complete by the end of the month, the tasks I have to complete by the end of the week, and the tasks I have to complete by the end of the day. It helps me prioritize tasks and have much more success working through my list.
Put yourself on your to-do list. I find that I am more likely to relax when I have scheduled time for that purpose. That's the only way I'm certain that there is nothing else I'm supposed to be doing. That could be taking a yoga class, having lunch with a friend, or spending time doing something that I enjoy.
Appreciate progress more than completion. While it is important to complete tasks and achieve your goals, it doesn't have to be done in a day. Breaking the task down to make little progress over a period of time can be just as satisfying.
3. Team no-sleep mentality
Every health professional will tell you how important sleep is to maintaining your overall well-being. But we are not listening—especially women. Part of the reason is related to the two points above. It's also due to hormonal changes and being more likely to wake up to tend to your child's needs. Whatever the reason, not getting enough sleep can lead to health issues like high blood pressure, heart failure, and stroke. It can also lead to obesity, low sex drive, and premature wrinkles.
What to do instead…
Acknowledge how vital rest is. When you start to make sleep a priority, you are less likely to stay up late working, cleaning, watching tv, or scrolling social media.
Be consistent. Waking up and going to bed around the same time each day (even on weekends) will help your body get on a sleep schedule and improve your health by boosting your mood, metabolism, and immune system.
Put your devices down. Devices like your phone, tablet and even your tv emit blue light. This light can negatively influence your circadian rhythm and cause your body to stay awake when it's time to sleep. Putting devices down at least 30 minutes before bedtime can help you get a better night's sleep.
4. Spending too much time on devices
As you read above, spending time on your devices before bed can affect your sleep quality. But it can also affect your mood and your productivity. Limiting screen time can leave more time to focus on completing important tasks, quality time with friends and family, and boost your mental health.
What to do instead…
Turn off notifications. It's hard to focus when your phone buzzes every few minutes with app notifications. Eliminate distractions by disabling notifications and not checking your phone until you've finished tasks and activities.
Track your screen time. Monitoring how much time you spend on your phone and where you are spending it can be quite sobering. By tracking your time, you can better manage your time and productivity.
Explore other interests. Replace your screen time with other activities. Read a book, write in your journal, start a side hustle, discover a new hobby, or just relax.
5. Self-sabotage
Self-sabotage can look like procrastination, perfectionism, negative self-talk, or poor health habits. It can stem from feelings of fear, anxiety, self-doubt, and inadequacy. Many people participate in this self-defeating behavior without even realizing it.
What to do instead…
Improve your self-awareness. Practicing self-reflection can help you discover the underlying reasons for self-sabotaging behavior. Exercises like journaling and practicing mindfulness can help you monitor your emotional state and become more aware and in control of your feelings.
Celebrate your strengths. Think about your strengths and how you feel when you share them. Embracing your strengths can empower you to experience self-love, positive self-esteem, and the confidence you need to thrive.
Become your own best friend. This is the highest version of yourself. The best version of you who shuts down your negative mental chatter and reminds you not to say anything to yourself that you wouldn't say to someone else. Adopting this concept will help you acknowledge your emotions and accept your mistakes and missteps with grace and kindness.
6. Putting yourself last
Most women I know spend most of their time and energy taking care of everyone and everything other than themselves. As if taking care of our own needs is selfish. We are conditioned to give every bit of ourselves to our families, our work, and our community until our batteries are depleted. This pattern can take a toll on your health, leaving you feeling stressed, overwhelmed, and exhausted. But self-care is not selfish. It's about taking time to de-stress and decompress so that you have the strength to take care of the people you care about.
What to do instead…
Ask for help. Stop trying to do it all by yourself. You have a network of family and friends who rely on you. And that support should go both ways. Whether you were taught to be independent, strong, or to push through, remember, asking for help is not a sign of weakness. Asking for help is self-care.
Make self-care a priority. Put your oxygen mask on first. Because if you're not breathing, you can't help anybody else. Prioritizing self-care helps everyone around you because replenishing your battery will give you the energy you need to support your family and fulfill your obligations.
Say no. Stop saying yes to things you don't want to do and to places you don't want to go. Realize that meeting everyone else's needs doesn't have to fall on your shoulders.
Keep it simple. Every act of self-care doesn't have to be a grand gesture. It can be as simple as keeping your doctor appointments, making healthy food choices, enjoying a quiet cup of coffee, or connecting with a friend.
Every year is a new opportunity to reset and refocus to create the life you really want. Now is the time to let go of habits holding you back to make this your best year yet!
Be inspired,