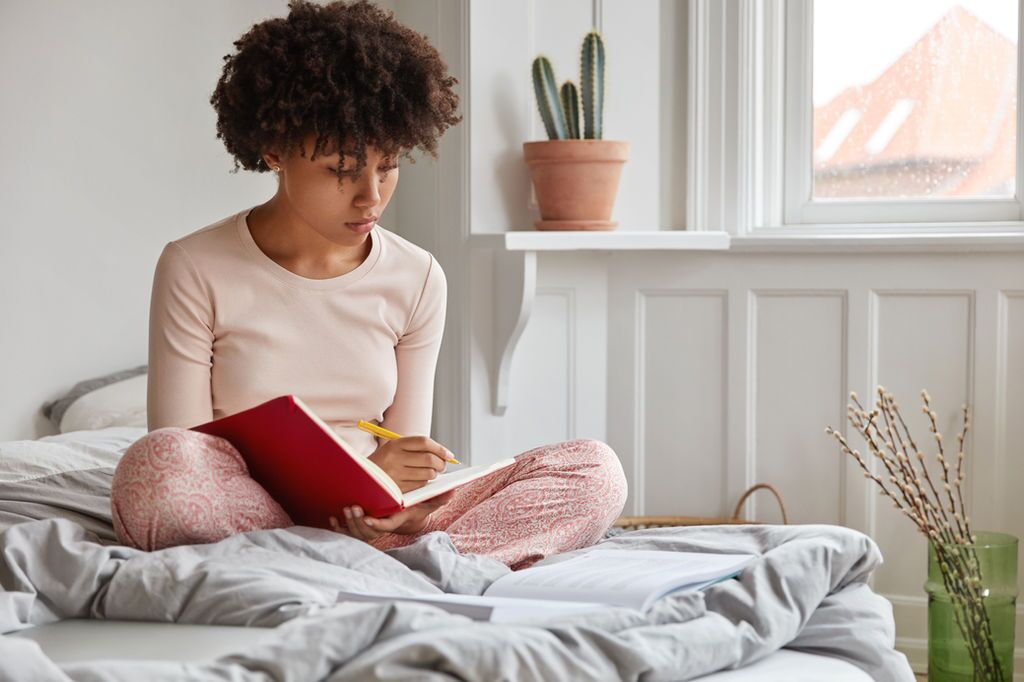 It's a new year, and if you're like me, you have already started setting your goals. While it's easy to write them down, sticking to your goals is a different story. You start out excited and determined, then somewhere along the way, life happens, you get stuck and lose focus. Moving out of your comfort zone to make life changes requires motivation, patience, and a plan. And the process of setting your goals is just as important as the steps you take to achieve them. So I'm setting you up for success with 5 tips to help you set and achieve your goals this year.
5 Tips To Help You Set And Achieve Your Goals
1. Set SMART goals
One of the reasons that people don't achieve their goals is because they are too vague. You are more likely to be successful when you set SMART goals. Setting SMART goals helps you clarify your goals, focus your efforts, and make the most of your resources.
SMART goals are:
Specific

—

Must be clearly defined

Measurable

—

Gives you a way to evaluate your progress

Attainable

—

Is it possible?

Relevant or Realistic

—

Does it make sense?

Timely

—

You need to set deadlines to keep you on track
For example, instead of saying, "I want to lose weight," a SMART goal would be, "I lose 10 pounds by March 2023."
Once you've set your SMART goals, you can create an effective action plan to achieve them and track your progress.
2. Set goals with intention
Knowing the "why" for goals you want to accomplish is key to maintaining your motivation. For each goal you've set, take a minute to write down your reasons for wanting to achieve it. The purpose behind your goals should be personal and meaningful. This will drive you to keep going when things get tough and you want to give up.
3. Create an action plan
Goals without action are just hopes and dreams. Create an action plan by making a list of everything you need to do to achieve each goal you set. Then break them into bite-sized action steps. Prioritize the list and set aside time each day to complete tasks on the list. And set deadlines for each task to help you stay on track.
4. Visualize victory
Creating a vision board will help you kickstart your creativity and visualize your goals. Your board is where your written goals and your vision come together. It represents what you see when you imagine yourself achieving your goal. And visualization is one of the most powerful exercises you can do. When you see yourself living your dreams and doing all the things you want, you start to feel all the feelings associated with whatever that is. Keep it where you can see it every day, and use it as a reminder of what success will feel like when you reach your goals.
5. Be flexible
As you go through this process, make sure you factor real life into your plan. Don't be hard on yourself if you miss a deadline. Priorities change, and so do goals. Sometimes you're just not ready, or the timing isn't right. It's ok to update your goals when life changes directions.
I hope these 5 tips to help you set and achieve your goals motivates you to accomplish the goals you set this year. And if you feel like you still need some guidance download my FREE Goal-Setting Guide to help you through the process.
Cheers to getting everything you want this year!
Be inspired,