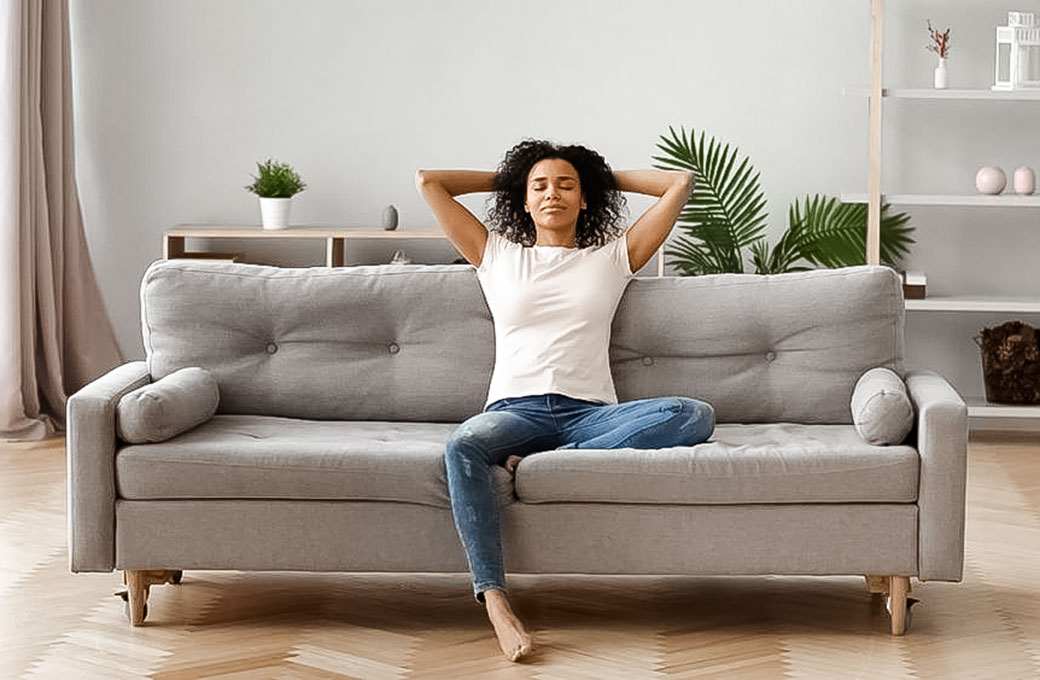 Remember those old television skits where they would show the house of the future? They featured all these labor-saving appliances, electronics, and gadgets that were supposed to make life easier and give you more time to relax. And while rapid advances in technology have given us many of the modern conveniences they promised, somehow, we missed out on the extra free time part of it. As life keeps getting busier, there aren't enough hours in the day to get it all done. If you're ready to reclaim your time, I'm sharing 6 household chores to outsource and make your life easier.
I grew up in a house where cleaning was a ritual. We cleaned the bathroom every day and wiped down the shower tiles after every shower. We ate home-cooked meals together every night. And the kitchen was spotless before we went to bed. The weekends were for deep cleaning. I was so used to constantly cleaning that I continued this ritual for years after I left home.
But when I added the titles of wife, mother, and entrepreneur, I just didn't have as much time to clean the way I used to. I also didn't want to spend the little free time I had doing chores. Even with all those titles, I've learned to become quite comfortable considering my needs, asking for help when I need it, and making time for self-care. And outsourcing household chores is definitely a form of self-care. Here are 6 household chores to outsource and make your life easier.
6 Household Chores To Outsource And Make Your Life Easier
1. House Cleaning
A messy, unorganized house can only add to your stress. Hire a service to clean bi-weekly, monthly, or when you need a good deep cleaning. Decide what schedule works best for you then you can maintain the messes that pop up in between cleanings. Check Nextdoor to find a local company, or ask your neighbors for recommendations.
2. Laundry
Name one thing in your house that has more audacity than the laundry? It just sits there piling up all week, waiting patiently for you to wash it. Then, it taunts you as it waits to be folded and put away. Now imagine turning this whole task over to a laundry service. It's actually not as expensive as you might think, and you'll get your laundry back fresh and folded. All you have to do is put it away.
3. Meals
I love to cook, but if you don't there are so many options for you to have fresh, delicious meals at home. Meal kits from companies like Hello Fresh, Blue Apron, and Freshly are the perfect solution to having a home-cooked dinner without the stress of meal planning and grocery shopping. And most of the time it's cheaper than takeout and definitely healthier.
4. Grocery shopping
Having groceries delivered to your door or to your car saves so much time and stress. With just a few clicks from the comfort of home, you'll have all the food and supplies you need.
5. Landscaping and lawn maintenance
Plenty of people enjoy gardening and maintaining their lawns. We are not them. Plus, everyone in my house is allergic to just about everything outside. Grass is not our friend. If you are like us, hiring a landscaper will keep your allergies in check and save you a couple of hours a week in yard work.
6. Home repairs and projects
I consider myself a DIYer but taking care of everything that comes with maintaining a home can be extremely time-consuming. Who hasn't had their patience tested by picture-only assembly instructions? The next time you need to paint a room, hang a tv, or assemble a piece of furniture, ask for handyman recommendations on Nextdoor or hire a professional on apps like TaskRabbit and Thumbtack to get the job done.
You don't have to be rich to get these chores off your plate. Maybe you can't afford to outsource them all. Decide which ones you would like to ditch the most. Then review your budget to see what adjustments you can make to cover the cost. Time is your most valuable asset. When you consider how much time you spend on household chores, the benefits you will gain from outsourcing will outweigh the cost. That means more time to spend with your family, friends and doing things you enjoy.
But there's also nothing wrong with continuing to do the chores you enjoy. Do what works best for you. And outsource the tasks that will make your life easier and give you more time to rest, relax, and pursue other interests.
Be inspired,