Why You Should Take The Summer Sex Challenge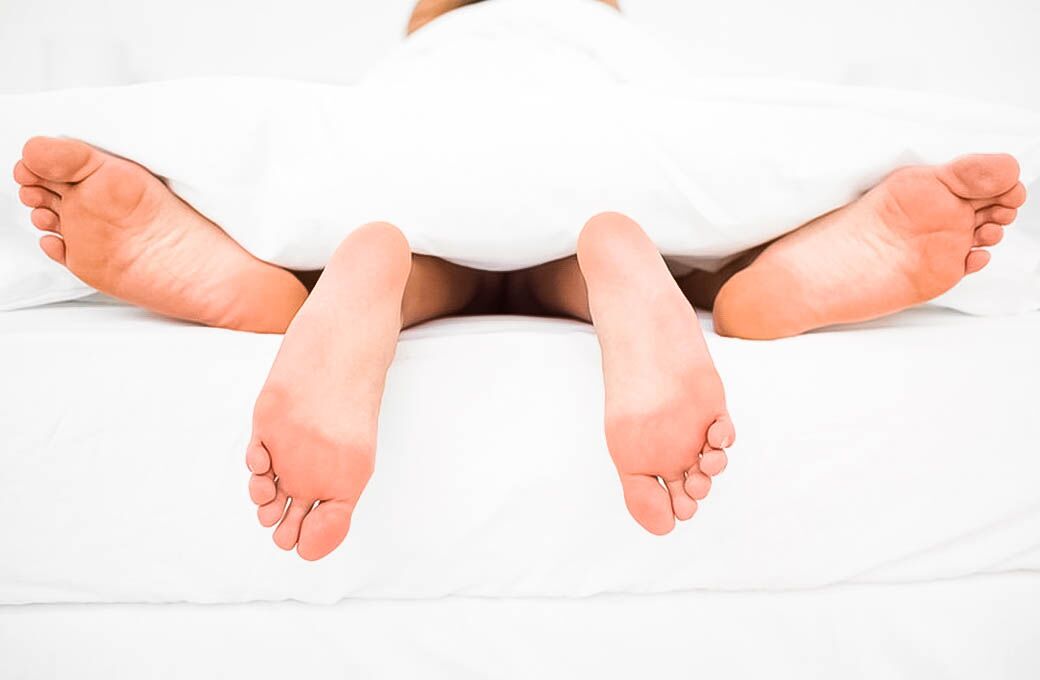 Do happy couples have more sex? A recent study shows that the answer to that question is yes. The study reported that there was a big gap between the frequency of sex between unhappily married couples (3-4 times a month) and happily married couples (11 times a month). But just as there are many factors that lead to unhappiness in a relationship, there is a long list of reasons for having less sex in a relationship.
So what's getting in the way of sex?
Two is the magic number. Think back to when you first started dating. Remember the anticipation? The excitement? Then after about 2 years together, 2 things start to happen:
The "newness" has just about worn off and you start to make your way into the "comfort zone." Goodbye lingerie. Hello yoga pants!
As your "to-do" list gets longer and longer, you forget to put yourself on it. The kids, work, everyday chores, and other responsibilities have left you too stressed and too tired to have sex as often as you might want to.
---
Could more sex really make you happier?
Kudos if the two's haven't had an effect on your relationship. Be sure to drop me a note down below and tell me how you pulled that off!
For the rest of us, I have a crazy idea that just might help us get our sexy back! I want you to take the Summer Sex Challenge with me during the month of July. Take a breath and let me explain how it will work…
---
The Summer Sex Challenge
Well—yes—it's exactly what it sounds like. A challenge to have sex with your partner for a month straight. But other than that, this challenge is nothing like the others that you have read or heard about. In addition to having sex for 31 days, we are going to take a deeper dive into our relationships. Because in addition to the "two's" I mentioned above, sometimes there are other reasons why we aren't having sex regularly. Each week, we'll call in an expert and explore different aspects of relationships including topics like:
Building intimacy
Tips on how to get in the mood for great sex
How to turn your sex routine upside down
Getting creative in the bedroom (and outside of it—heyyy!)
How to make more time for sex
Finding the infamous G spot and the secret to the best orgasm ever
Plus, if you are one of my email subscribers, you'll also receive a few extra goodies and gifts to help you ignite the flame in your relationship.
Other than attempting to have as much sex with your partner as you can, there are no rules to this challenge. If you go from having sex once a week to three times a week, I call that a win! Naturally, there are a few days out of the month that you less likely to be getting busy anyway. But if you are up for going all 31 days, I'll have some suggestions on how you can still make it happen during that period of time as well.
And since we are in this together, you can ask me anything! If you want to chat or ask questions, you can email me and I'll post them to my facebook page anonymously or you can post them directly so that you can benefit from the group's experience as well as our advice from my experts.
I chose to try this experiment during summer for a few reasons:
Everyone seems to be more relaxed during summer. Mornings aren't as hectic since you aren't rushing out to get the kids to school. Work is less stressful thanks to vacations and casual Fridays. Days are longer. And don't you just feel a lil' bit more frisky in the summer?
Plus there's a good chance that the kids are away. At camp. At the grandma's house. At a friend's for the weekend. Just out of your hair long enough for you to get a much needed break!
---
You smiling yet?
Ok, so I feel like right now, you are either cringing or smiling. If you're cringing, relax. I promise, it will be a very tasteful mature conversation. More than sex, the Summer Sex Challenge about discovering what amazing things could happen in your relationship if you consciously work to create a deeper connection with your partner…and what you might learn about each other along the way.
If you're smiling go ahead and subscribe now so you don't miss any of the Summer Sex Challenge details or any of the freebies I'll be giving away throughout the month of July. Still not sure? Mention it to your honey and see what he says. When I ran the idea for the challenge by my husband, well…let's just say his smile told me everything I needed to know.
So… are you in?
Be Inspired,