4 Ways To Stay Connected With Your Partner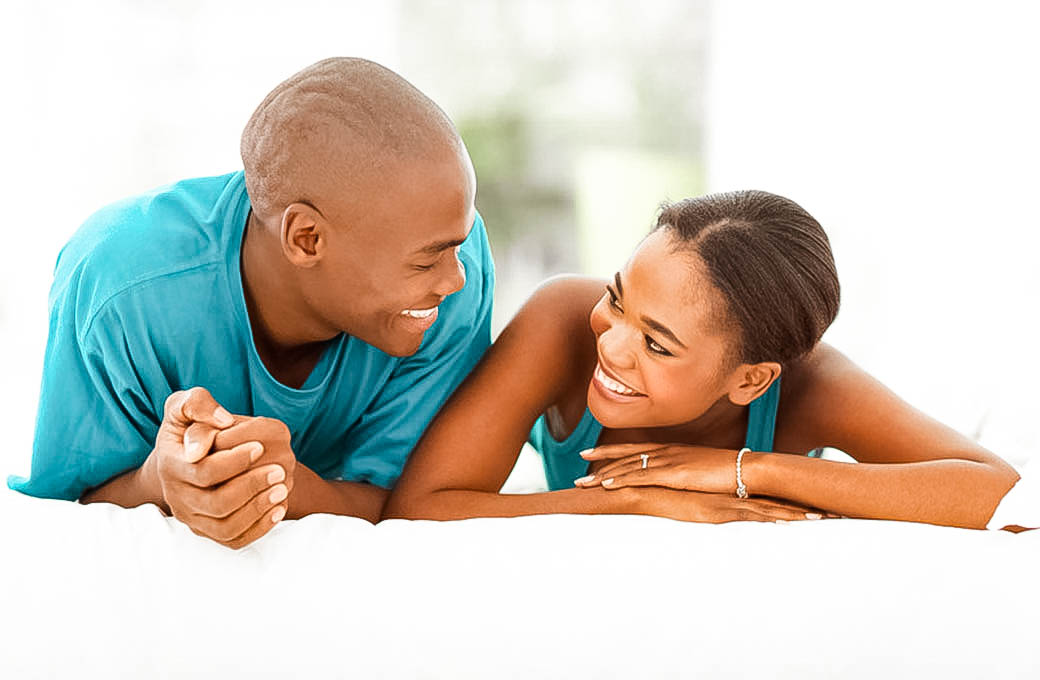 I can't believe it's the end of July already! Did the month fly by or what? It was pretty easy to heat things up in my relationship once I committed to the Summer Sex Challenge. But keeping it that way…well…isn't that the real challenge? Just how do I keep this momentum going so I don't end up right back in the same rut a few months from now? Have you been wondering the same thing?
1. Be open to learning
One of our experts, Dr. TaMara says that we should think of it as professional development.   "When we are on our jobs we don't necessarily know everything so when we are offered an opportunity for professional development, we take it so that we can become more knowledgeable in our fields," says Dr. TaMara.  "Anytime you want to better yourself you should be willing to do the work and sex is no different." No matter how much you think you know about sex, there is always room to learn something new.
TRY THIS: Commit to reading blogs like this (thank you:), the websites of our experts, and other news articles about sex and relationships at least once a week. To make it easy, I've put together a recommended reading list for our continuing education.
Recommended Reading List
2. Be proactive
All of our experts agree that the key to staying connected with your partner and having a super hot sex life is…TALKING! I think Dr. Tartt said it best, "It's not what you talk about that is going to kill your relationship…it's what you don't talk about." If you think your partner "should just know" what you want, what you like, or what you need, you are setting yourself up to be unsatisfied and unfulfilled.
TRY THIS: Make a point to have a conversation with your partner every 60-90 days to take the temperature of your relationship. Use this time to discuss any concerns you have as well as what you appreciate about each other. Talk about new things you would like to try and be open to giving them a shot. Agree to be completely honest and not to judge each other—no matter what. Keeping the lines of communication open can head off issues before they become serious problems. Most importantly, don't be embarrassed or ashamed to seek the help of a professional if you need it.
3. Be committed to keeping it hot
The challenge was definitely a great way to jumpstart my sexy. But I learned sooo much in such a short time that I haven't been able to get around to trying everything I wrote about. At first I felt kinda pressured to damn near swing from the chandelier every night! Then life reminded me that it wasn't necessary to squeeze everything into 31 days. I realized that the challenge was just the first step in a long-term commitment to keeping my relationship exciting and fresh. I can spend as much time as I want exploring and experimenting with all of the tips and tricks I learned—and so can you! The key is to make sure that we continue make our sex lives a priority.
TRY THIS: Commit to trying something new in the bedroom every 30 days. Make a sexy bucket list of wild things you want to try and interesting places you want to be intimate. There's even an app for it! Download the Love Sparks app for some inspiration on where and what to try. You can even track your progress! And you should also keep this list of ways to spice up in the bedroom nearby.
4. Be his mistress
Play the role of mistress so that your partner won't need (or want) one. Think about what a mistress typically does—she's fun, she listens to him, she looks good for him, she flirts with him, she experiments in the bedroom, she's exciting, and she's always happy to see him. If you want to be the woman who your partner fantasizes about, then you need to remember to do a few things that a mistress does on a regular basis. It's pretty easy to stop what you are doing to look up, smile and say hello when he comes home. But do you do it? Remember, Dr. Tartt said the number one complaint from men is that they feel underappreciated in their relationships.
TRY THIS: Besides what we know needs to happen in the bedroom, making an effort to make him feel special can go a long way in keeping his eyes on you only. Try to do these 4 things every day:
Smile—It's so simple that we sometimes forget to do it
Touch—A hug, hand squeeze or some type of physical contact
Kiss—A peck on the lips or a passionate kiss
Listen—Remember to lovemap for 15 or 20 minutes every day
Be Inspired,