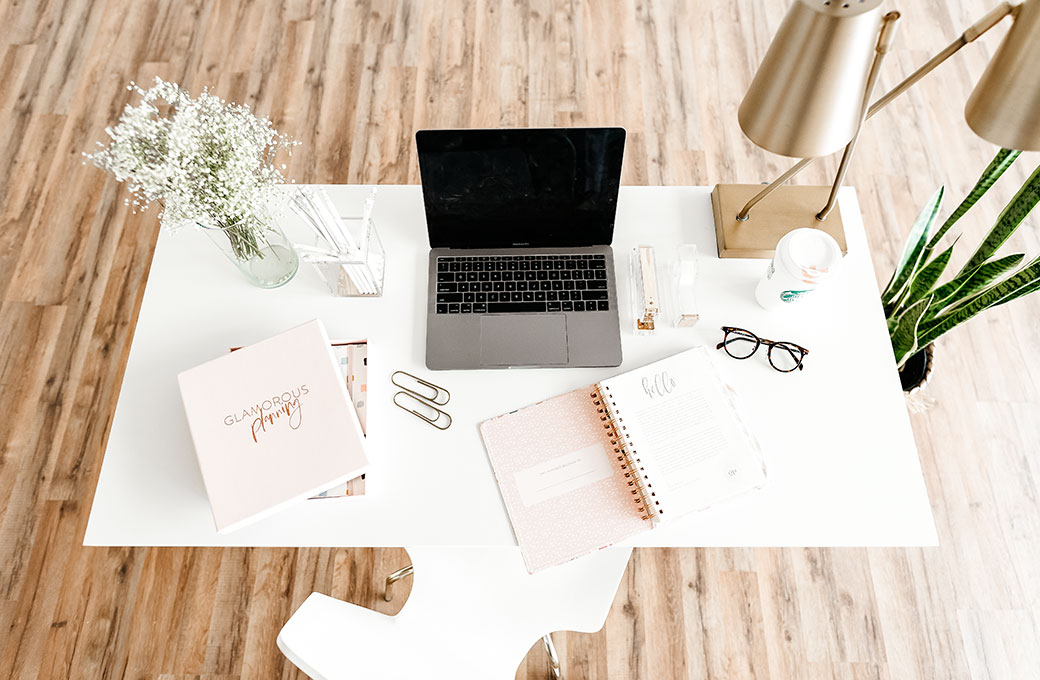 It took me about a month to complete, but I'm finally ready to reveal my home office makeover! This wasn't a full makeover because I did keep most of my existing furniture, my gallery wall of inspiration and a few other items. The room was just missing a few function and design elements to make it complete.
Here are a few before pics…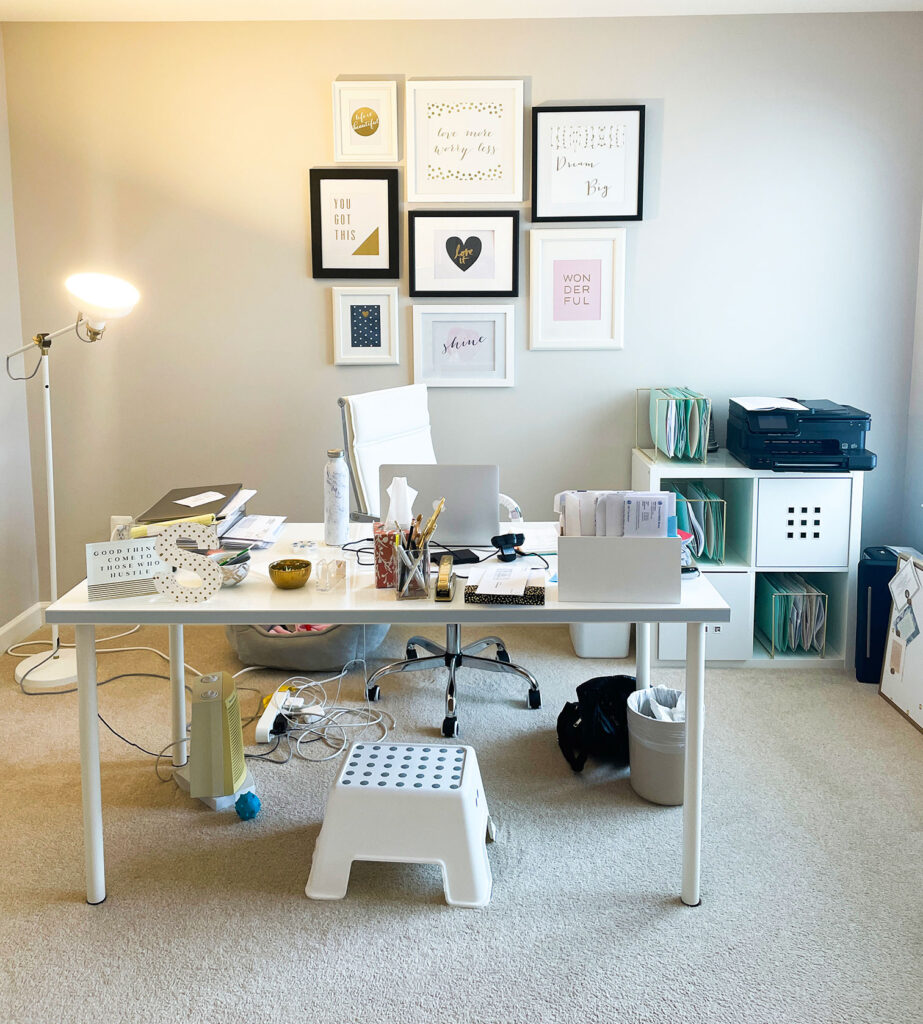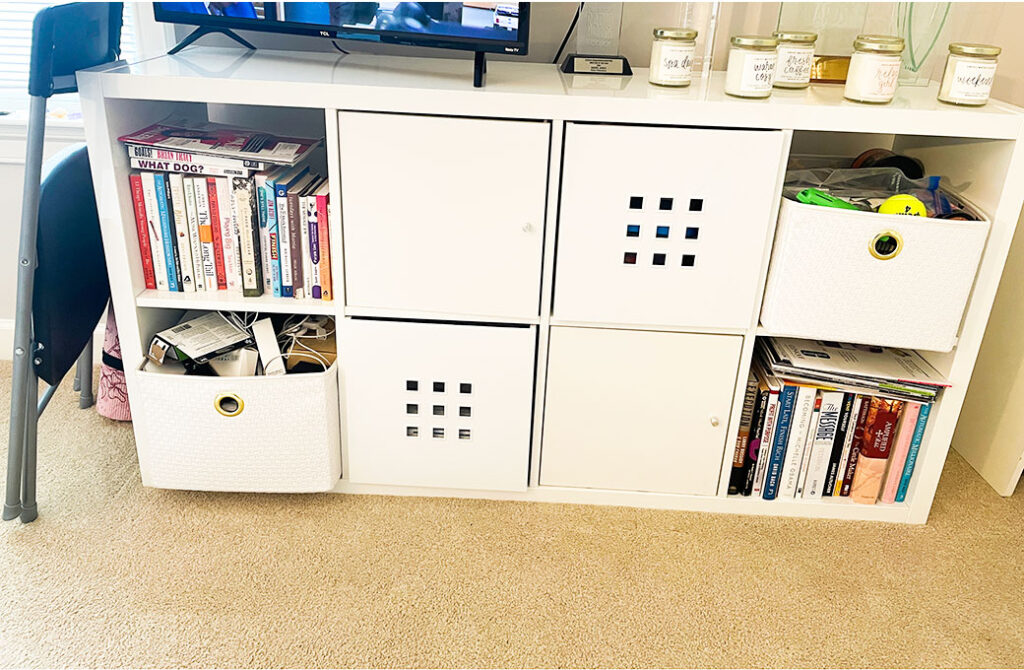 I feel like I decided to take these pics when my office was a messy hot mess! Here were my issues with the space and what I wanted to upgrade:
As you can see there is way too much going on with that desk. I definitely wanted a new desk that had drawers so I could put some of those items away.
A foot stool and space heater that were more stylish
I didn't like how the black printer looked with the white furniture, plus it was on it's last leg.
Hang the TV on the wall
Better lighting
A seating area with a chair that could be easily moved to my desk for meetings with Journey
More storage to get rid of other clutter in the office
After:
I love it! It's bright, airy beautiful, and functional. Just the look and feel I was trying to achieve.
The desk has 2 small drawers and I added a few organizers to  hold my desk supplies like pens, scissors, notes pads, post-it notes, etc.
Behind the desk, you can see I got a new chair, a white printer and decluttered to get rid of some of my files. The rest are in drawers in the bookcase. I bought 3 lamps and I didn't like any of them better than the one I have so I'm keeping it for now.
I added the tall bookcase and baskets to add more storage. The little gadget in the middle of the third shelf is just about the cutest space heater I've ever seen! It's stylish, compact, and really pumps out the heat.
The little seating area is just what I envisioned. The chair and pillow add a pop of color to the room and the chair is light enough to be easily moved.
With the TV on the wall, I was able to rearrange the bookcase to display a bit of decor.
Product list:
While I am super happy with the way my home office makeover turned out, I still want to add floor plant between the tall bookcase and the seating area, find a new lamp, and add an area rug to add more texture to the room. And I still need to decide if I want to add curtains to the window.
What do you think?
Be inspired,