8 Ways To Seriously Spice Up Your Sex Life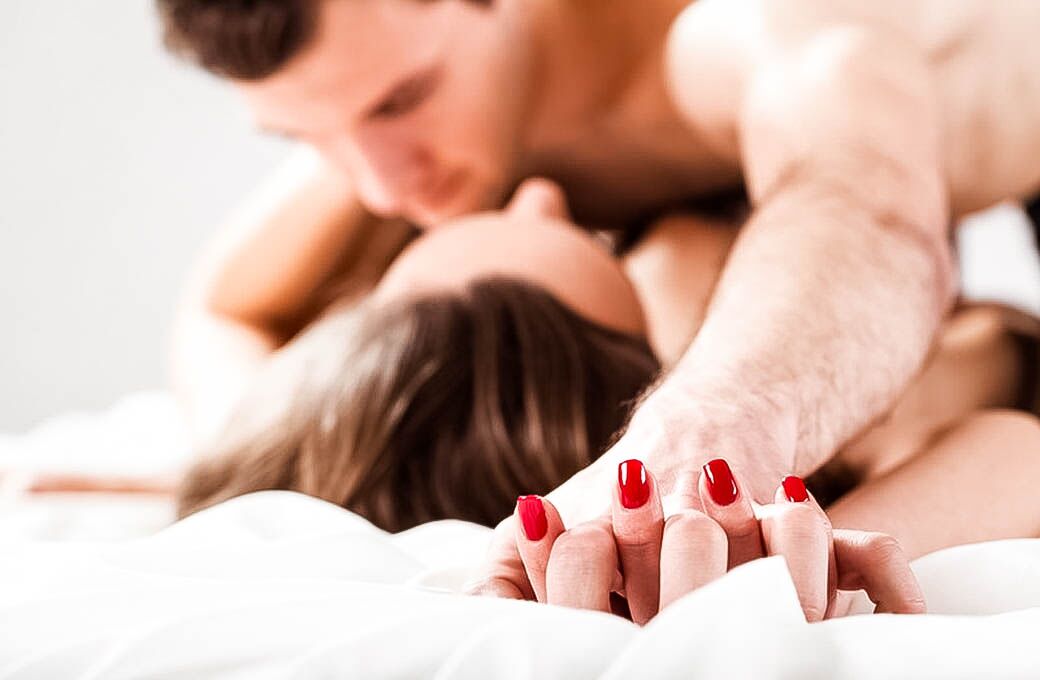 I can't believe we are already half way through the Summer Sex Challenge! So far we've worked on intimacy. We've talked about what we like and what we want more of. We've learned a few tips on how to get in the mood. Now it's time to really have some fun putting in all into action! This week's post is all about what we can do to spice it up in the bedroom, let go of our inhibitions, and take our lovemaking to the next level!
Our experts are Darren and Eileen, an average couple that turned their desire to spice up their relationship into a booming business. Their company Pash Pack is one my most interesting finds in all of my research for the challenge. It's a subscription company that works like most subscription boxes in that you receive a new box delivered to you each month. Only instead of the latest makeup or nail polish, you get little box of sexy surprises for you and your partner to enjoy together.
If you haven't really used sex toys before, Pash Pack is a great way to introduce them into your relationship. Having curated adult products discreetly delivered to you takes the pressure off of being embarrassed to go to a sex shop or being overwhelmed with choices when you get there.
Naturally, I had to get one so that I could tell you what's inside! It came in plain white box that was totally discreet so no one would know what was in the package. Here's what was inside:
There is definitely enough fun in this box to keep you busy all month long! We haven't had a chance to try everything yet, but I can say that we are having a really good time working on it! And if you are one of my email friends, you could be getting one delivered to your door really soon because this week I'll be choosing one winner to receive a Pash Pack!
What I love most about the idea of receiving a Pash Pak each month is that it will help keep our sexual relationship top of mind and give us something to look forward to sharing together.
In addition to signing up for a Pash Pack subscription (which I suggest you do immediately!), here are 8 ways to seriously spice up your sex life:
---
1. Think beyond the bedroom
All of our experts so far have told us to take sex out of the bedroom and explore other locations. Darren agrees. "The office is a great place! Ever since we had sex in my office my workday is much more exciting. I see the table where we got frisky and I get a bit turned on by the memory of it," says Darren. He also suggests trying it outside. "You can always explore outdoors on a hike or elsewhere, but temper those expectations a little bit," says Darren. "Ground is uneven, pine needles can hurt (maybe in a good way!) and sand gets everywhere. Don't go into an outdoors encounter with unrealistic expectations and you'll come out of it with wonderful memories and an even more open mind." No matter what location you choose, just make sure it won't get you arrested!
---
2. Do it in the daylight
If you always do it after dark or with the lights out, try shaking up your routine by using the 15 minutes you spend hitting snooze to have a morning tryst. Exploring each other's bodies in the daylight can be a major turn on. Worried about how your body looks? Don't. If he didn't think you were sexy, he wouldn't be there. So shed your insecurities, relax, and let go!
---
3. Take a trip to Fantasy Island
Now that you know each other's fantasies, it's time to shed your inhibitions and act them out! Start by talking about it at a time when you are both comfortable and relaxed. You could also watch a movie with a scene similar to your fantasy and casually mention what it might be like to re-enact the scene. If you don't get the reaction you hoped for, back up and try bringing up another idea at a later date. If he's in, be sure to discuss boundaries and how far you are willing to go. Then decide when you will do it and get the outfit, props, and whatever else you need to set the scene. Make sure you roll around a few ideas of what you might say in the role you are going to play so you don't get tongue tied in middle of acting it out. And if you do, just relax and have fun with it. While you are basking in the afterglow, be sure to get feedback from your partner. "I think the key is telling your partner what they did well, why you liked it, and then asking them if you can return the favor," says Eileen.
TIP: Halloween is a great time to stock up on costumes and props!
---
4. Indulge in "foodplay"
Food can be a sensual and exotic addition to the bedroom. Have fun titillating teasing with edible ingredients you probably already have in your kitchen. Stick to sweet foods like chocolate sauce, honey, fruit, popsicles, and whipped cream. Darren also suggests trying other edible adult products that are designed not to be sticky. Whatever you decide, make sure you consider the mess by laying down old towels or sheets before you start. "Avoiding a mess should be the last thing on your mind," says Darren.
TIP: Make sure you keep the sweetness above the waist as some foods can irritate our lady parts.
---
5. Get a room
Play hooky from work or leave early and meet at a hotel. Order room service and be each other's dessert. If you time it right, you can still pick up the kids from aftercare by 6! If the kids are not a concern, choose a hotel with a spa and relax with a couple's massage.
---
6. Be his private dancer
Put on your sexiest lingerie, channel your inner Beyonce and seduce him with a sexy lap dance. Not sure about your moves? Don't worry! There are a million YouTube videos that will give you step-by-step instructions. You could also take a few pole dancing classes to practice and get comfortable. Focus on how you feel and not how you look. Dancing is all about confidence. Choose a song, an outfit, and a pair of heels that makes you feel super sexy and go for it. Then turn the tables and ask him to channel a lil' Magic Mike to return the favor!
TIP: Check Groupon or Living Social for great deals on pole dancing classes.
---
7. Get kinky
If you are used to always being in control, trying some light bondage might be the erotic escape you need to totally let go! Give him the power while you submit to pleasure. Use light restraints (a scarf or tie) or promise not to move your hands from a position that you choose. Let him touch and massage you with items like a feather tickler, warming lotion, ice cubes, or a vibrator. Have him blindfold you to further heighten your arousal. The anticipation will drive you wild!
TIP: Before you begin, make sure you discuss boundaries and how far you want things to go.
---
8. Try new positions
There's a world of sex positions out there…so why are you still rotating the same 10? Shake things up by adding some new positions to your arsenal. Sometimes that's all you need to achieve the ultimate state of bliss. Get a deck of sex position cards or check out this Sex Position Playlist for inspiration.
And remember, If you ever have a question that you want to ask me or any of the experts, feel free to post it on my facebook page. If you prefer to remain anonymous, you can email me and I'll post it on the page so that you can benefit from the experience of the group as well as our experts.
Now go try something new and have some fun!
Be Inspired,