8 Things You Should Know About Building Intimacy In Your Relationship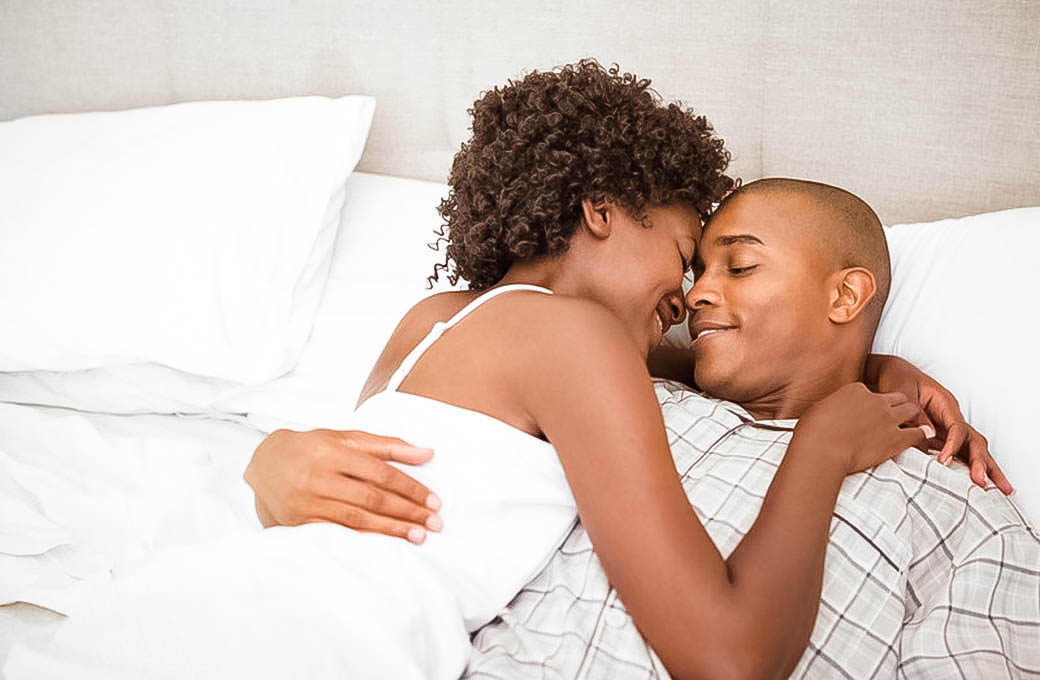 It's July 1st and the first official day of the Summer Sex Challenge! And no one is more excited about today's date than my husband. He's been like a big kid for almost a month—is it July yet, is it July yet? Ok, well, actually I'm pretty excited too. It's going to be quite an interesting month. I'm so happy you have agreed to do this with me:)
But before we dig in, a bit of housekeeping…
I have enlisted the help of some amazingly awesome experts to help us overcome our inhibitions to really shake things up in the bedroom. If you ever have a question that you want to ask me or any of the experts, feel free to post it on my facebook page. If you prefer to remain anonymous, you can email me and I'll post it on the page so that you can benefit from the experience of the group as well as our experts.
The goal of the Summer Sex Challenge is not just to have more sex, but also to have great sex. So let's focus on quality of sex more than the quantity and I'm sure we will have much more fun!
Ok, so exactly what is intimacy? Can you have intimacy without sex? To get answers to these questions and more about building intimacy in your relationship, I talked with CEO and Relationship Therapist of XoXo Therapy Marissa Nelson. Marissa specializes in individual, couples and sex therapy.  After an in-depth discussion about everything from communication to location, here's what I learned:
---
1.  The definition of intimacy
Before we talk about building intimacy in your relationship, let's first define it. The definition can vary depending on whom you ask, but Marissa describes intimacy as a personal feeling that typically involves intimate closeness, emotionally, physically, and spiritually. "I think a lot of people would consider it to be a connection. It's the wanting. It's the bonding. The shared experience and just being able to be each other's space, and to share your life together in a very companionate, compassionate and passionate way," says Marissa.
Marissa also sheds light on the different types of intimacy. "I think a lot of times when people talk about intimacy they mean sexual. I think that there's emotional intimacy as well. Which is the nonsexual touch, the kissing, the holding hands, the watching Netflix together on a rainy day, just being able to be in each other's space and enjoy each other's company," Marissa explains. "Friendship, that's an essential part of intimacy. The companionate relationship is part of intimacy. When you have children and you go out on a family day and you're watching your partner be a father or a mother, that is bonding. That is intimate."
---
2.  You can have intimacy without having sex
Intimacy and sex are mutually exclusive—it is possible to have one without the other. "Trust me, I see a lot of people in my office, that they are okay with not having sex, but find that they have a very deep, strong and intimate connection. So sex isn't necessarily defining the intimacy within the relationship," says Marissa.
But to some, sex is a very important part of the relationship. According to Marissa, "Sex is a huge component for a lot of people. We are a sexual being. We want to be connected to someone else. It is an expression of body and pleasure and sensation, all of that stuff. So yes, it makes sense that for a lot of relationships—especially to feel that sense of bonding—that sex is an important part of that."
TRY THIS:  Have a conversation with your partner about how you view intimacy in your relationship. Gaining a clearer understanding of the difference between sex and intimacy can help you determine what you are craving in your relationship and how you can meet each other's needs.
---
 3.  Stress is a desire killer
Just about every ailment you can think of is linked to stress.   But how does it connect to sexual desire? According to Marissa, stress lives in the hippocampus—the part of the brain that houses anxiety. "In order for us to really be able to surrender to orgasm and the sexual experience, the hippocampus should not be hyper aroused." In other words, thinking about the kids, your meeting at work, and everything else on your mind, take you away from being completely present which can leave you feeling unsatisfied and not wanting to have sex as often.
TRY THIS:  Make some noise! Marissa suggests letting your partner know when he touches you in a way that is extremely pleasurable. She also suggests practicing mindfulness—the art of being present—in and out of the bedroom. "So many times, even in our sexual experience and daily lives, we're there, but we're so disconnected. When you find that you are in the moment, and your mind is just scattered, you have to consciously say, 'I am paying attention to the sensations that are happening in my body'?" Looking into your partner's eyes is also another way to connect. Even if you close your eyes, pay attention to where is he touching. Are you feeling an explosion from the inside out? Be able to recognize it," says Marissa.
---
4. Talk about what turns you on
It can be hard to break your sex routine when you've been doing it the same way for so long. "I think that our sexual routine is like a dance routine. I see couples initiate the same. They always go from move to move to position to the next position. It ends the same. One person cleans up the same, and then they do everything afterwards the same," says Marissa. You should always be talking about your sex life or run the risk of being bored as well as clueless about your partner needs. "If there is no feedback, and you provide no feedback, then how will everybody ever know that you don't like that? People are going to go along in their own world, and think that this must work because if it didn't work, he or she would say something," Marissa explains.
TRY THIS:  Marissa suggests trying hand over hand. "So if your partner does something that you don't like, you can put your hand over your partner's hand and say, 'Let me show you what I do like.' "  It also helps to be directive. To hear you verbalizing what it feels like, 'Oh my God. This feels so good, I love this, this exactly what I want,' is much more positive and your partner will really hear what you're saying," Marissa says. However, if you would rather wait until afterwards, you could tell him what you really enjoyed and make suggestions about what you would like to try next time.
---
5.  Change up your sex routine
Whether you are sexually satisfied with your routine or not, it never hurts to try something new. "We notice that a lot of people, at least when they come in my practice, they say they usually have great vacation sex. They usually have great sex in other places. They usually have great sex when they try something a little different than what they usually try," says Marissa.
TRY THIS:  Have sex in some other place in your house other than the bedroom, since that's usually where the routine begins. Marissa says even if you do it in the bedroom; try the floor, the bathroom, the closet—just as long as it's a change of scenery that causes you to adapt your position (which could be very pleasurable).
---
6.  You don't have to wait for the kids to go to sleep
If you have kids, your spontaneity is probably long gone. But Marissa says it doesn't have to be and that it's ok to have sex while the kids are awake (gasp)! "But what if the kids hear something? I have a different school of thought. Do you have sex in front of them? Absolutely not. But if your kids are watching Dora the Explorer in they're room, and they are okay, you can go off for five minutes and do what you do." She also has some great advice on what to do if you get caught, but I'll share that in another post.
TRY THIS:  Put on a movie and go have a quickie. The rush might make it even more exciting. Just be sure to lock the door.
---
7.  Decide if you want to be right or if you want to be happy
How you communicate with your partner is essential to building intimacy in your relationship. "If you are used to being the one who talks a lot, and says how they feel a lot, then guess what's going to happen to the other person on the other end? You are probably attracted to the partner who doesn't talk as much, who probably is not as boisterous or communicative as you are," Marissa says. So when you talk about how you feel, it can be overwhelming and cause your partner to shut down as each of your processes very differently.
"Being in a couple requires you to be collaborative. It requires you to step outside of yourself at times to bridge the gap. Yes, sometimes be the bigger person, but people are like no. I just want to be right. I just want to do what I want to do. I want you to change. If you would only change, then I would be happy. It's like no, that's not how it works," says Marissa. "Everybody is responsible for themselves. Everybody needs to be accountable for themselves and their own action. Sometimes that's going to be uncomfortable. That's going to require you to stretch beyond yourself and what you are used to doing."
 TRY THIS:  Marissa says you can work to overcome this communication block by stepping up or stepping back. "If you know that you step back, then you have to step up. If you know that you are always stepping up, then you have to lean back sometimes. That requires a lot of validation," Marissa explains. A lot of times we are quick to listen to defend ourselves instead of listening to understand. Take responsibility and accountability for your actions so that you can resolve issues instead of letting them spiral out of control.
---
8.  You are an individual before you are a couple
It's so important to be a whole person with your own interests outside of your relationship.   Marissa agrees. "You have three components to a relationship. You, your partner, and the relationship. Both of you are whole and complete. You are adding to this relationship pot. You can't do that if you're just holding on to your partner. Whatever your partner wants, whatever your partner wants to do," says Marissa. "If you're giving so much energy and managing the relationship that you forget yourself, no wonder a lot of people ask, 'Where did my sense of self go'?" They feel so lost in the process because they spent so much time not nurturing what their needs, what their wants are, what their future is. When you give back to yourself, you really have a sense of identity."
 TRY THIS:  Reconnecting with your true self is a personal journey. Marissa suggests figuring out what you are passionate about and what stimulates you emotionally, spiritually, and sexually. "Just being able to examine those places within ourselves that we often avoid and don't pay attention to is just so powerful in helping us be a whole person."
There was sooo much more that Marissa and I discussed  that did not make it into this post.  But if you are one of my email friends, expect a lil' somethin' from Marissa in your inbox this weekend with some tips that are sure to have you creating your own fireworks this weekend. So if you haven't subscribed already, do it now so you don't miss out on this or any of the other goodies I'm giving away this month.
Have fun tonight and be sure to check in with me throughout the week on my facebook page to let me know how it's going.
Be Inspired,