13 Apps To Help You Embrace Self-Care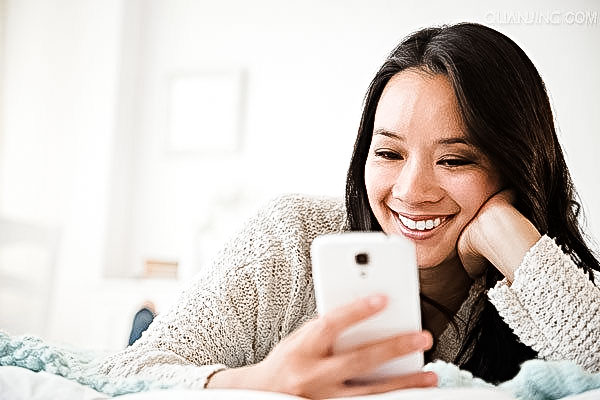 If the past few years have taught us anything, it's the importance of self-care. Incorporating self-care into your daily routine is necessary for your well-being. But self-care is about more than pampering yourself. It's about taking intentional steps to optimize your mental, emotional, and physical health. So I've compiled a list of 13 apps to help you embrace self-care as a part of your daily routine.
13 Apps To Help You Embrace Self-Care
By now, you already know that practicing self-care is essential to relieving stress. But where do you start? Before you dig into this list, take a few minutes to write down where you are struggling and what you want to get out of this list. Do you sometimes forget to take your medicine or supplements? Are you struggling to find time to exercise? Do you have trouble sleeping? I answered yes to all the above before I figured out what I needed to do to take better care of myself. Once you identify which areas you are struggling with, you can choose a combination of these apps to help you develop a self-care routine that meets your needs.
1.  10% Happier  |  $99/year with 7-day free trial  |  IOS, Android
If you are skeptical about practicing meditation and mindfulness, this might be the perfect app to win you over. The app offers guided meditation courses from various teachers to help you develop the habit of meditation to manage your emotions to become less stressed, more relaxed, and sleep better. And if you're still feeling stuck, there's access to personal coaching too!   
This app boasts 7-minute workouts with no equipment required. Choose from a list of routines that feature quick videos to demonstrate exercises to get fit in minutes!
3.  Aloe Bud  |  FREE |  IOS
Aloe Bud is your virtual self-care bestie. The app reminds and encourages you to do things like meditate, hydrate, take breaks, and do other things you can forget to do throughout the day.
4.  Calm  |  $69.99/year with 7-day free trial |  IOS, Android
Calm was the first meditation app I tried, and I love it! Full of inspirational quotes and nature sounds, the app lets you choose your meditation experience by categories, including self-care, personal growth, anxiety, sleep, and more! Plus, they have "sleep stories" designed to lull you right to sleep. The app also features playlists by some of today's biggest artists. What I love most about the app is that it is designed for adults and children. With meditations, sleep stories, and music for ages 3+, it's perfect for managing meltdowns and getting your kids to sleep. It definitely works for us!
5.  DayOne  |  FREE  |  IOS, Android
Journaling can decrease stress, increase emotional well-being and improve your mood. DayOne lets you organize your thoughts, share what's on your heart, record essential milestones, and declutter your mind with a brain dump in a safe space for your eyes only. In addition to words, you can add photos, videos, drawings, or audio recordings to bring your journal entries to life. The app features end-to-end encryption to keep your most personal thoughts secure.
6.  Headspace  |  FREE |  IOS, Android |  $12.99 with 1 week free or $69.99/year with 2 weeks free
With celebrity fans like Michael Phelps, John Legend, and Gwyneth Paltrow, the app lets you explore guided exercises, videos, and more to help you get healthier and happier. In addition to sleep meditations, the app features The Wake Up, inspiring stories and mini-meditations delivered daily to help you start your morning right; Focus Mode, to change the way you get things done with new meditations for working from home; and Move Mode, to train your body and your mind at the same time with exercises to strengthen your mental and physical well-being.   
7.  MoodKit  |  $4.99 |  IOS
MoodKit is a mental health app designed using cognitive-therapy techniques to help you improve your mood, manage stress, depression, anxiety, and overall well-being. A great addition to your self-care arsenal, this app can give you immediate access to the tools you need to manage your mental health, especially when you encounter triggers out in everyday life. 
8.  Shine   |  $53.99/year with 7-day free trial  |  IOS, Android
Developed and designed by women, Shine approaches wellness from the perspective of women and women of color. If you've been looking for a way to feel more confident every day, you should give it a try. Each morning the app sends you words of encouragement to start your day. You can also listen to a new podcast every day to help you rest, heal, and grow. 
Essentially, it's like having a support system right in your phone, like something you can count on that will lift you up when you need it most.
9.  Yoga Studio  |  $9.99/month with 7-day free trial  |  IOS, Android
Practice yoga and meditation from wherever you are with the Yoga Studio app. From beginners to experts, the app features 200+ ready-made videos and meditations. Stay on track with class scheduling or customize your classes pose by pose.
The site guides you through a series of questions that help you practice self-care. Go there when you're not feeling so great, and your answers to the questions will reveal a few things that might make you feel better.
11. Medisafe  |  FREE | IOS, Android
Medisafe lets you upload your medications, dosage, and frequency and set personalized reminders, so you never miss a dose. The app will also notify you when you need a refill. You can also conveniently manage your family members' medications from one account. 
12. Mend  |  FREE  |  IOS
If you are suffering from burnout or a recent heartbreak, this app helps you dive deep into yourself and hopefully emerge stronger. The Mend app offers courses on various topics as well as AI chatbots trained by therapists, audio lessons, and other tools to help you heal.
13. Reflectly  |  FREE  |  $59.99/year with 7-day free trial  |  IOS, Android
With personalized prompts and reminders, Reflectly is a journaling app that encourages gratitude and Inspires you to dig deeper into why you feel the way you do. The app uses positive psychology, mindfulness, and cognitive-behavioral therapy (cbt) to help you thrive. Vent your feelings and write your thoughts to improve your mood, and practice mindfulness.
Try using a combination of these 13 apps to help you embrace self-care, improve your health, lower your stress, and boost your mood. It may take a minute to incorporate them into your daily routine. But it takes time to develop new habits, so don't give up too fast! They can only help you if you use them.
Be inspired,