14 Tips For A Healthy Start To The School Year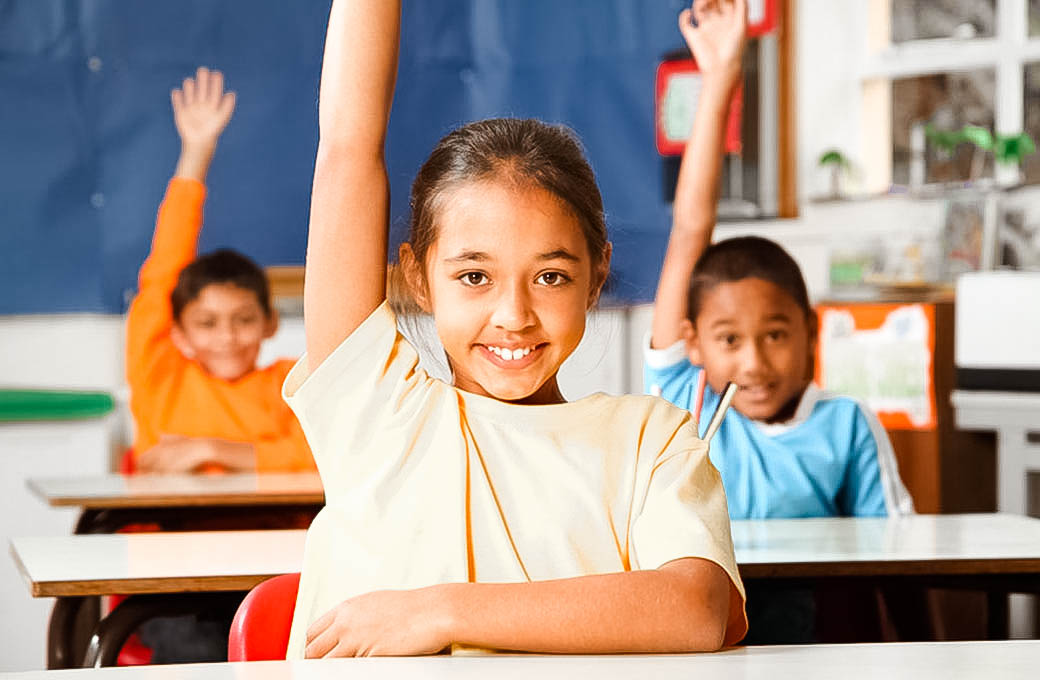 The bell has rung and some of your kids are back to school already! Whether your kids have started school or you still have a few weeks to get ready like we do, here are 14 tips for a healthy start to the school year.
1.  Start with a healthy breakfast
Breakfast is still the most important meal of the day! One of the best ways to make sure your kids have a healthy breakfast before heading off to school is by planning ahead. Talk to your children and agree on a handful of breakfast options that are healthy, quick, and easy to prepare. Deciding what's for breakfast the night before can also save time and eliminate stress.
2.  Pack a healthy lunch
It's no secret that school lunches aren't always the healthiest. You can increase the odds of your kids eating right at school by brown bagging it.  Pack meals that your kids really enjoy and are less likely to trade at lunchtime.  My daughter loves turkey so rather than a turkey sandwich, I make wraps using fiber rich whole-wheat tortillas and sneak in a serving of veggies by adding lettuce and tomatoes. You can also check out this post to get some great ideas for a lunch box makeover.
3.  Keep them hydrated
Skip the juice box and pack a bottle of water with lunch instead. A study recently published by the American Journal of Public Health found 54.5% of children ages 6 to 19 are inadequately hydrated. Even mild dehydration can be associated with headache, irritability, poorer physical performance and reduced cognitive functioning. If your kids aren't crazy about drinking water, try adding some fresh fruit like strawberries and oranges to water to give it a naturally sweet flavor.
4.  Make sure they get enough sleep
Summer vacation can wreak havoc on your kids' sleep schedule. To get back on track, start setting the clock about a week or two before school starts. Kids between the ages of 6-13 need about 9-11 hours of sleep. But you know your children best.  If they have a hard time waking up in the morning, perhaps they need a little more sleep.  Figure out what time your kids need to wake up to get out of the house on time and work backwards (be sure to include time for snoozing).  To get your kids to bed on time, start winding down activities about an hour before bedtime.  Make sure that their bedtime routine is complete at least 15 minutes before so that they are in the bed turning the lights out right on time.
5.  Keep healthy snacks on hand
After eating lunch at 10 or 11am, it's no wonder kids head straight for the fridge when they get home! Replace chips, cookies, and other empty-calorie snacks with nutritious snacks that your kids will love. One of my daughter's favs is a fresh fruit smoothie.  It's refreshing, it's filling, and I can even sneak in a few greens without her noticing.  She also loves sweet potato fries, so I make a big batch for her to snack on for a few days. Applewiches are also healthy and easy to make by spreading peanut butter (or sun butter if there are nut allergies) between two pieces of sliced apple.  Sprinkle with granola and raisins to make it even healthier!
6.  Help them relax after school
Adults aren't only ones that come home exhausted after a long day. It's a good idea to incorporate some time for your kids to recharge and refocus into their after-school routine. I try to give my daughter at least 45 minutes to an hour to herself before she starts homework.
7.  Help them prioritize
Although time management can be a difficult topic for children to grasp, teaching them how to plan and prioritize can pave the way for academic success and beyond. Start by having them write a list of everything that they need to do each day. For some children, that list may need to include every step from getting dressed to having breakfast and so on. You can even add the estimated amount of time it will take to complete a task. My daughter's list consists of what she has to do each day from the time she gets home from school until she goes to bed—including chores. You can use a dry erase board, a chore chart, sticky notes, or whatever works best for your kids. Just make sure the list is displayed in a highly visible place to serve as a reminder.
8.  Help them manage stress
Juggling schoolwork and playground politics can leave children stressed at times. Be sure to remind your kids that you are there for them when they want to talk or just need someone to listen. To help my daughter deal with stress, I taught her how to meditate and remind her to always talk to herself in a kind, loving way. I also bought her a Yoga Kids DVD that she can do to help her stay centered and stay calm.
9.  Review homework rules
Communicate your expectations where homework is concerned. Create a clutter free "homework station" equipped with supplies and materials typically needed to complete assignments. Decide if and how you will help with homework. Help them develop the habit of placing completed assignments in their backpacks and placing it in the same spot every night. Last school year, I decided to stop helping with homework (you can read why here). Even though I didn't help, I still wanted to review it each night.  That is, until my daughter kindly informed me that if I checked her work and made her correct her mistakes, her teacher would not truly know her skill level.  I conceded but decided to get her teacher's opinion.  And the teacher absolutely agreed!  So now, I just check in to make sure assignments are neatly completed and in her backpack.
10. Talk about bullying
Have a conversation with your kids about bullying. Being proactive can help your kids identify what bullying looks like and how to handle it if it happens. And because bullies often appear disguised as friends, talk about what it means to be a friend and how to determine whether someone is a friend or just pretending to be one. Most importantly, let them know that you are always on their side.
11. Don't overschedule them
A schedule filled with team sports, music lessons, after-school enrichment activities, and homework can leave some children feeling like they always have to be "doing" something and deprive them of learning how to occupy themselves.  For others, trying to "keep up" can leave them feeling emotionally and physically exhausted. While there are definitely benefits to having your kids participate in extracurricular activities, it's important to make sure they have free time (not to be confused with screen time) to learn, play, and explore on their own. When choosing activities, make sure you are aware of schedules and time commitments as well as the travel time required. Most importantly, pay attention to cues from your children. Are they irritable, tired, anxious? Are their grades suffering? These are signs they might be too busy and need to cut back a bit.
12. Set goals
Having children set academic and personal goals for the school year can empower them to think independently and build self-confidence.  Children are more likely to be motivated to achieve goals that they have set themselves.  At the beginning of the school year, my daughter and I spend time discussing what she wants to achieve this school year and what her father and I expect of her.  We talk about goals she would like to accomplish during the school year and she writes them down.  Then we post them where they can be seen daily so that she stays on track.
13. Teach them to persevere
When children are not excelling at a particular subject, their self-esteem can take a dip.  Reassuring them of their abilities can go a long way in increasing confidence.  Motivate your kids by letting them know that life is full of obstacles and this is just one hurdle that they need a little more help overcoming.  And that together you will figure out the best way to help them succeed.
14. Get involved
While you don't have to go as far as chairing the annual fundraiser, it is very important that you make yourself known to teachers and administrators at your kids' school.  Children who have engaged parents are more likely to get more attention and perform better in school.  Establishing an open line of communication with your kids' teachers is key to your their academic success.
What other tips do you have for a healthy start to the school year?
Be Inspired,