Practicing 30 Days Of Gratitude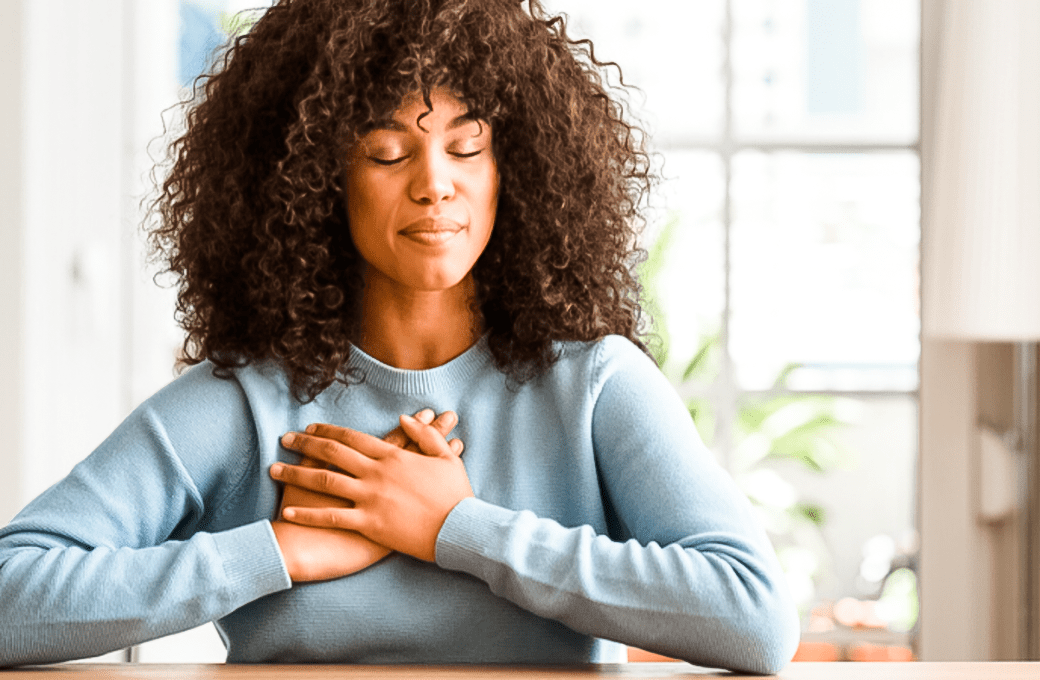 I'll be celebrating my birthday in a few weeks! And even though we are still dealing with the pandemic, the last year has made me so much more grateful for all the things in my life, large and small. Since my birthday is March 30th, I decided that I want to spend this month practicing 30 days of gratitude.
Showing gratitude can be a great way to spread positive feelings in the world around you. Setting the trajectory of your day can start with a single positive thought. Think about how you feel when someone sincerely expresses their gratitude to you for something you did. Doesn't it make you feel good about yourself? These positive feelings can lift you up, boost your enthusiasm, and motivate you to achieve even more.
Practicing gratitude doesn't take much time or money, but the benefits are boundless. Since I've started, practicing gratitude has helped me…
Be more present in the moment
Appreciate where I am in life right now and not focus on where I think I should be or what I have yet to accomplish
Appreciate what I have and spend less time worrying about what I want or don't have
Develop the habit of finding the good in every life experience
Here are the things I plan to do to express gratitude for the next 30 days. I hope that this inspires you to find the beauty and the gift of the little things…
30 Days of Gratitude
Day 1 – Start a gratitude journal.
Today, write about why you decided to take this challenge and what you hope to gain. Use the journal to write about your experience intentionally practicing gratitude for the next 30 days.
Day 2 – Take a walk and be grateful for nature.
Breath in the air and notice the sun, the trees, the birds and all of your surroundings.
Day 3 – Treat yourself to something special.
This could be something fancy, but it doesn't have to be. Get a manicure, enjoy a cupcake or buy yourself something nice.
Day 4 – Send a text or make a phone call to let someone know how much they matter to you.
Day 5 – Give someone a compliment.
Day 6 – Write a positive review for a business or service that you received.
Most people are quick to complain for a service they are unhappy with. Do the opposite and write a note to express gratitude for exceptional customer service you recently received.
Day 7 – Do someone a favor without them asking.
Day 8 – Create a Gratitude Jar.
Take a moment each day to write down something that made you grateful, happy, proud, or anything that just made you feel good. We had one that we called a Happiness Jar for a few years but it sort of just faded out. So I'm bringing it back as a Gratitude Jar. It helped my family and me find more joy and gratitude in the little things and I'm sure it will again.
Day 9 – Share a quote that inspires you.
Day 10 – Share a talent that you are grateful for with others.
Day 11 – Write about a learning experience that positively impacted your life.
Day 12 – Volunteer for a local organization making a difference your community.
Visit volunteermatch.org to find an organization to volunteer in-person or virtually.
Day 13 – Spend some time doing something that you love to do.
Day 14 – Send a note of thanks to a teacher or mentor you are grateful for.
Day 15 – Watch something funny and have a good laugh.
Day 16 – Appreciate your body and all that it can do.
Day 17 – Play one of your favorite songs and enjoy how it makes you feel.
Day 18 – Write 5 positive affirmations about yourself that begin with "I am".
Day 19 – Pay for coffee or lunch for the person in line behind you or in the drive thru.
Day 20 – Do something to pamper yourself.
Day 21 – Practice a gratitude meditation.
Try searching YouTube to find one that you like.
Day 22 – Write about an accomplishment are you most proud of.
Day 23 – What book have you read that had an impact?
Gift it to someone you care about.
Day 24 – Write a list of 5 things you love about someone special in your life and share it with
them.
Day 25 – Write about something you take for granted that you should be more grateful for.
Day 26 – Thank an essential worker for all that they do.
Day 27 – Make a donation to an organization that supports a cause you are grateful for.
Day 28 – Do a random act of kindness.
Day 29 – Write about something you are looking forward to.
Day 30 – Take some time to peacefully enjoy your favorite time of the day.
I'll be sharing my experience practicing 30 Days of Gratitude on instagram and facebook. And every Monday I'll post what I'm doing to practice gratitude for the week in case you want to join me. As you spend more time spreading gratitude and becoming aware of all the things you have to be grateful for, I'm sure you'll feel happier, more positive, and more connected to those around you.
Be inspired,