Sweet Tea Popsicles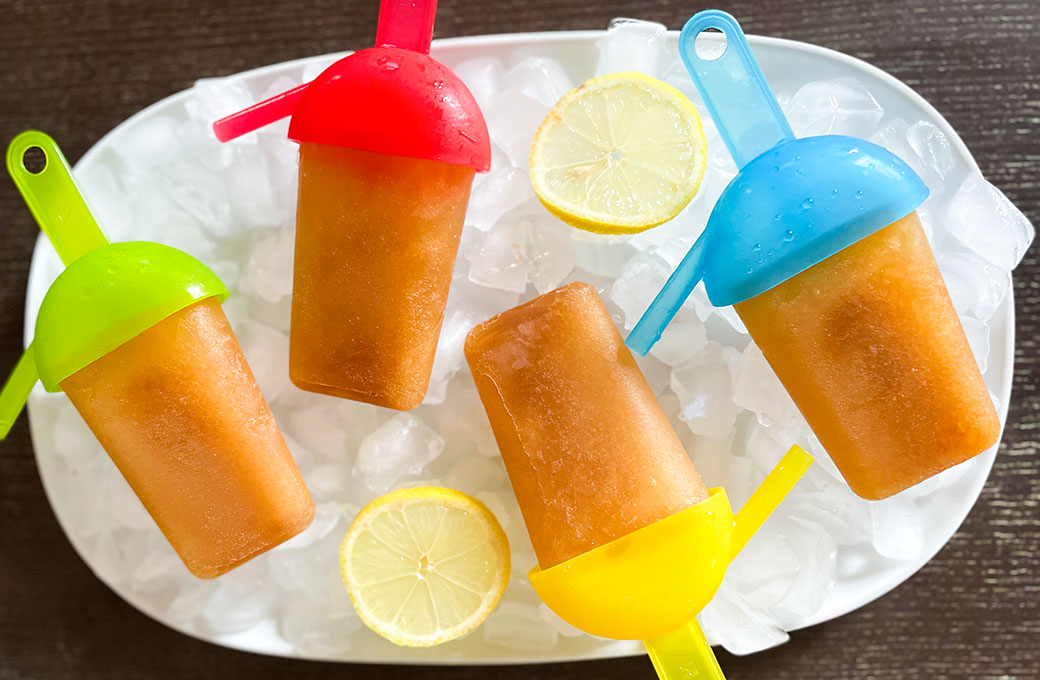 Baby, it's hot outside! We are in the middle of a heatwave and I've got the perfect treat to keep you cool. These sweet tea popsicles are just what you need to beat the heat while you are lounging by the pool, grilling in the backyard, or staying inside with the AC on blast.
Although sweet tea is synonymous with summer, it's my beverage of choice all year long. There aren't many things I love to drink more than fresh brewed sweetened iced tea. It never gets boring because there are so many amazing tea flavors to try. You add endless combinations of fruits like strawberries, raspberries, watermelon, and oranges. Or accent with herbs like lavender, mint, ginger, or jasmine. The possibilities are endless.
A few things to note:
I'm not going to say how much sugar you should add to your tea. You might not like yours as sweet as I do, or you might like it sweeter. While I do suggest an amount to add in my recipe, feel free to add as much or as little as you like.
As you decide how much sugar to add, keep in mind that when popsicles freeze, their flavors are dulled a bit. So you may want to add a little more to make your iced tea a bit sweeter than you would usually drink it so that the end result is sweet enough for you.
For this recipe, I kept it traditional with Lipton Decaffeinated Tea Bags to make my tea, but you can use any black tea that you like.
If you've ever tried to add sugar to cold tea, you know that getting it to dissolve is just about impossible! So, be sure you add the sugar while the tea is still warm enough for it to dissolve.
Sweet Tea Popsicles
Ingredients
4

cups

water

4

black tea bags

½

cup

sugar

Lemon

optional

Popsicle molds
Instructions
Bring 4 cups of water to a boil. Add tea bags and remove from heat.

Let tea bag steep for about 15-20 minutes. Stir in sugar and add fresh lemon juice. Let the tea cool to room temperature.

Pour sweetened tea into the popsicle molds. Leave about ¼ inch at the top for the liquid to expand. Seal with popsicle lid.

Freeze for at least 6 hours, preferably overnight.

To remove popsicle, run some warm water over the mold to loosen.

Enjoy!
Try these refreshing sweet tea popsicles and slurp your way through summer!
Be inspired,