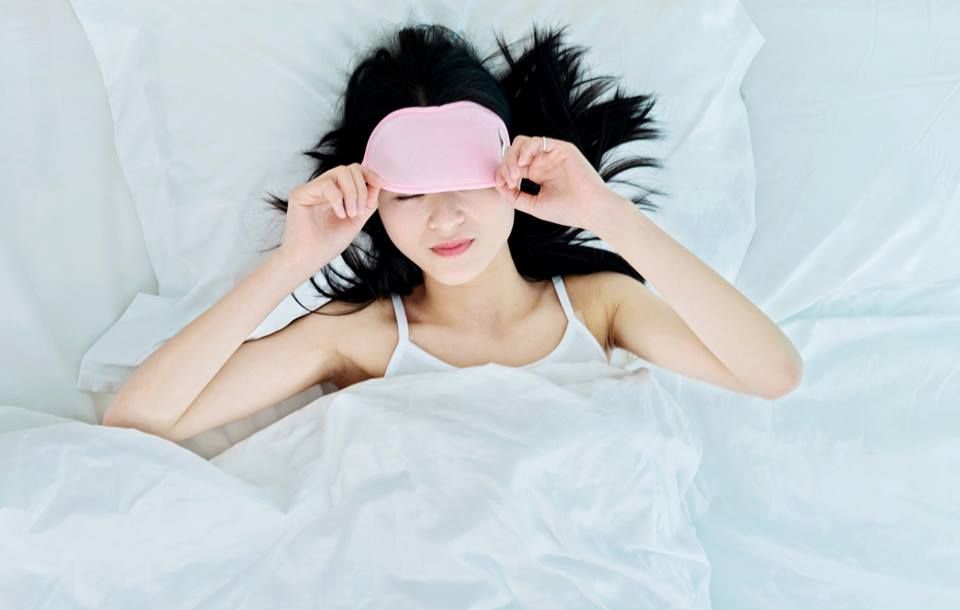 Hectic mornings don't work for me. Jumping out of bed after 3 snoozes, franticly searching for an outfit, rushing through breakfast, and shoving Journey out the door so she doesn't miss the bus before I head into my home office. Too stressful! I need to move at a much slower pace. I much prefer to ease into it so that by the time I get to the office, I feel calm and ready to work. So in addition to following a morning routine, I prepare the night before. If staying on schedule in the morning is a challenge for you, this night routine will set you up for success tomorrow.
This night routine will set you up for success tomorrow and make your morning run more smoothly
Make a to-do list
Every night I make a list of everything I plan to accomplish the next day. This helps me mentally prepare for tomorrow ease my anxiety about my to-do list. Spending a few minutes writing a list before bed can help you avoid thinking about all the things you have to do as you try to fall asleep. It can also help you feel in control of your day before it begins.
Read
Picking up a good book or magazine can help you relax, calm your body, and get your brain ready for sleep. Don't feel like reading? Listen to an audiobook. Just make sure you don't read or listen to anything too exciting as that might actually keep you up!
Meditate or pray
A long day of dealing with work and family can be stressful. Taking 15 minutes to meditate or pray can help to lower your stress level, ease anxiety, and improve your mood. Plus, you'll sleep better and feel more balanced. New to meditation? Learn where to start with these meditation tips.
Write in a journal
Taking time to reflect on your day and get your thoughts on paper can help clear your head. Writing in your journal before bed can keep your mind from racing while you're trying to fall asleep. Journaling can also help you practice self-reflection and inspire creativity.
Do something you enjoy
Spend time unwinding by doing a fun hobby or activity that takes you to a place of peace. That could be catching an episode of your favorite show, take a few hours to work on that big idea, or starting a home project you've been putting off. For me, it's organizing the photos on my phone to create printed photo albums or working on a puzzle with my daughter.
Put your devices down
The blue light from screens can cause you to have trouble sleeping. Late-night scrolling upsetting or exciting content keeps your mind engaged and awake, also making sleep difficult. Put down your laptop, tablet, and phone down at least 30 minutes before bed. Try one of the other relaxing activities above instead. Remember to put your phone on "do not disturb" as overnight text messages, email alerts, and other notifications can disturb your sleep.
Lay out your clothes
Choosing your outfit can save time and stress in the morning. But before you go in your closet, make sure you check the weather! It can easily change your plans and your outfit. I can't tell you how many times I've dressed too warm or too cold for the temp or was late due to a last-minute outfit change because I neglected to check the weather. Hang tomorrow's outfit at the front of your closet or on the back of your bedroom door. Use a steamer to cut down on ironing time. And if you are switching your handbag to match your outfit, make sure you take care of that too.
Organize your space
Making sure you gather everything you need for the day in one place will eliminate searching for your car keys or gym bag in the morning. If you work at home, take a few minutes to straighten up your workspace at the end of the day so you don't have to spend time organizing it before you start your day.
Go easy on the caffeine
If you need a jolt of java or an energy drink every few hours, you might not realize it, but it could be affecting your sleep. Caffeine lingers in your body and can take up to 10 hours to clear it from your system! Try cutting off the caffeine at 2pm and if you must have it, switch to decaf coffee. You can also try black or green tea as it contains a third of the caffeine of coffee.
Limit evening snacks
Skipping snacks after dinner can help you avoid gastrointestinal issues like reflux and heartburn which can affect the quality of your sleep. It can also save you some calories. If you must have a treat after dinner, just make sure you do it at least 3 hours before bedtime. With a few exceptions every now and then, I mentally 'close the kitchen' at 8pm.
Take deep breaths
A few deep breaths before bed can help calm your body and your mind. It can also help you fall asleep. Try this…
With the lights off, take a long, deep inhale through your nose.
Slowly exhale through your mouth while focusing on your body and how it feels.
Feel your body sink into your bed a little more with each breath.
You'll be asleep before you know it.
This night routine will set you up for success tomorrow and start your morning on a positive note. Not only will you get a better night's sleep, but you'll feel happier, calmer, and more productive throughout the day.
Be inspired,