21 Self-Love Affirmations For Valentine's Day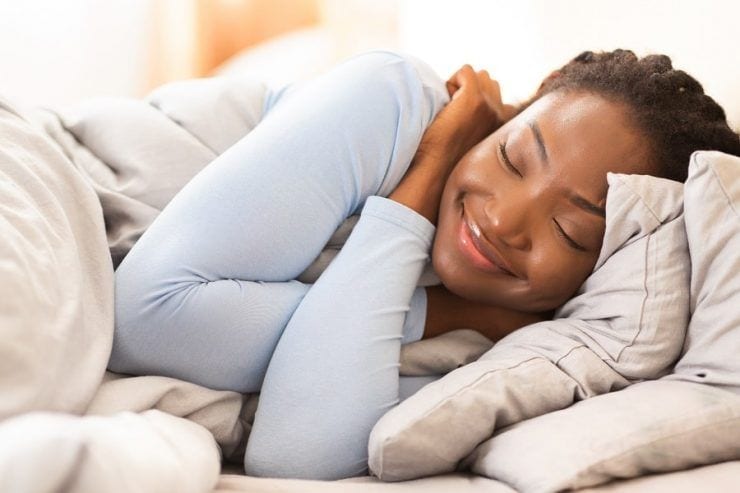 It's almost Valentine's Day, and I've been thinking about how the "holiday" solely focuses on the love (and gifts) you give to others. And while I do believe that showing love to those who matter to you most is essential, showing yourself some love is even more important. When you love yourself, you acknowledge your needs and make yourself a priority. And the more you love yourself, the better you'll take care of yourself. That impacts your health, self-esteem, self-confidence, success, and happiness. Whether you are single or in a relationship, here are 21 self-love affirmations for Valentine's Day…
1. I am enough
2. I am beautiful inside and out
3. I trust myself
4. I am on my way to becoming the best version of myself.
5. The words of others do not affect me
6. I trust that everything is going to work out for me
7. I love the person I am becoming
8. I listen to my body and give it what it needs
9. All of my needs deserve to be met
10. Each choice I make is a reflection of my growth
11. I am open to new and exciting experiences and opportunities
12. I give myself space to grow and evolve
13. I am worthy of love just for being who I am
14. I am kind to myself and to others
15. My voice and opinions matter
16. I am doing the best I can with what I have in this moment
17. My body is healthy and strong
18. Peace and happiness are inside of me
19. I make time to take care of myself
20. I give myself grace when I make mistakes
21. I deserve everything I desire
May these affirmations remind you to love on yourself this Valentine's Day and every day.
Be inspired,