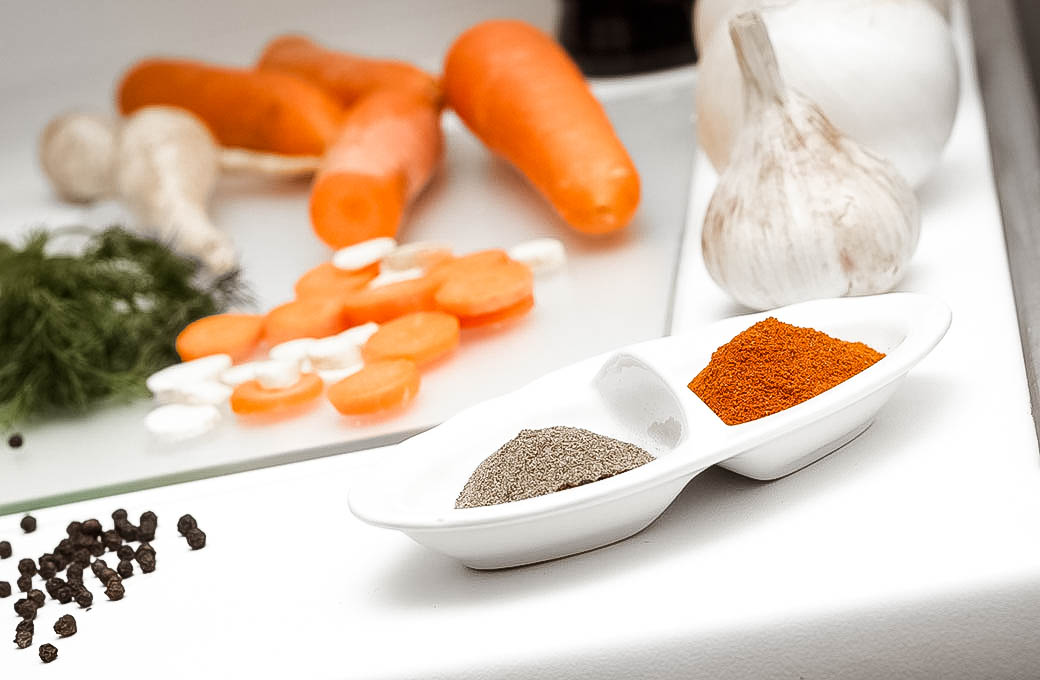 Don't you just hate it when you are right in the middle of cooking and realize you are missing a key ingredient you need to finish your recipe? Or what about that drawer full of recipes that you never get around to making because they always require some ingredients you don't have? Well no more! I've created a list of 75 ingredients you should always keep in your kitchen so you have everything you need on hand to make just about any recipe. 
Pantry
1.  All-purpose flour
2.  Granulated sugar
3.  Confectioner's sugar
4.  Cornstarch
5.  Brown sugar
6.  Baking soda
7.  Baking powder
8.  Bread crumbs
9.  Bread
10. Pasta (spaghetti, macaroni, penne, lasagna)
11. Crackers
12. Corn flakes
13. Rice (white, brown, jasmine)
14. Garlic
15. Potatoes
---
Condiments
16. Ketchup
17. Mustard (yellow and Dijon)
18. Relish
19. Mayonnaise or Miracle Whip
20. Soy sauce
21. Honey
22. Vinegar (apple cider, white, and balsamic)
23. Worcestershire sauce
24. Hot sauce
---
Oil
25. Olive oil
26. Sesame oil
27. Canola, vegetable, or corn oil
28. Cooking spray
---
Canned/Jarred Goods
29. Cream of chicken soup
30. Cream of mushroom soup
31. Chicken broth
32. Vegetable broth
33. Canned tomatoes
34. Tomato paste
35. Pasta Sauce
36. Canned beans (kidney, black)
37. Tuna
---
Herbs/Spices
38. Salt
39. Pepper
40. Kosher salt
41. Cinnamon
42. Nutmeg
43. Oregano
44. Rosemary
45. Basil
46. Red pepper flakes
47. Parsley flakes
48. Garlic powder
49. Cayenne pepper
50. Paprika
51. Bay leaves
52. Vanilla extract
53. Chili powder
54. Ginger
55. Lawry's seasoned salt
56. Adobo
57. Lawry's seasoned pepper
---
Refrigerator/Freezer
58. Butter
59. Milk
60. Eggs
61. Minced garlic
62. Lemons
63. Parmesan cheese
64. Cheddar cheese
65. Mozzarella cheese
66. Peas
67. Spinach
68. Corn
69. Green beans
70. Carrots
71. Broccoli
72. Sausage
73. Boneless chicken breast
74. Chicken parts (thighs, wings, legs)
75. Ground turkey or beef
---
A few things to note…
It sounds like a long list, but you probably have at least half of them in your kitchen already. I created a neat little printable list of these ingredients so you can check off what you have and what you need as you go through your pantry and fridge.
I added 55, 56, and 57 to the list in case you've never read about my love for this seasoning combo. I'm like the old lady in the Frank's Red Hot commercial—I put them on everything!  Give it a try to really punch up the flavor of your meats and veggies.
Herbs and spices can be kind of pricey, so I suggest picking up one or two over several shopping trips so you don't blow your grocery budget.
Once you have all the ingredients above, a few more herbs and spices that are good to add to your collection are:

Italian seasoning
Cumin
Curry powder
Thyme
Tarragon
Allspice
Dill

It's nice to get fresh herbs and spices when you can.  Most markets carry them in  small quantities in the fresh food section so you don't waste them.
Now that your kitchen is all stocked, crack open your cookbook and be sure to leave me a comment to let me know how some of those recipes turn out!
Be Inspired,