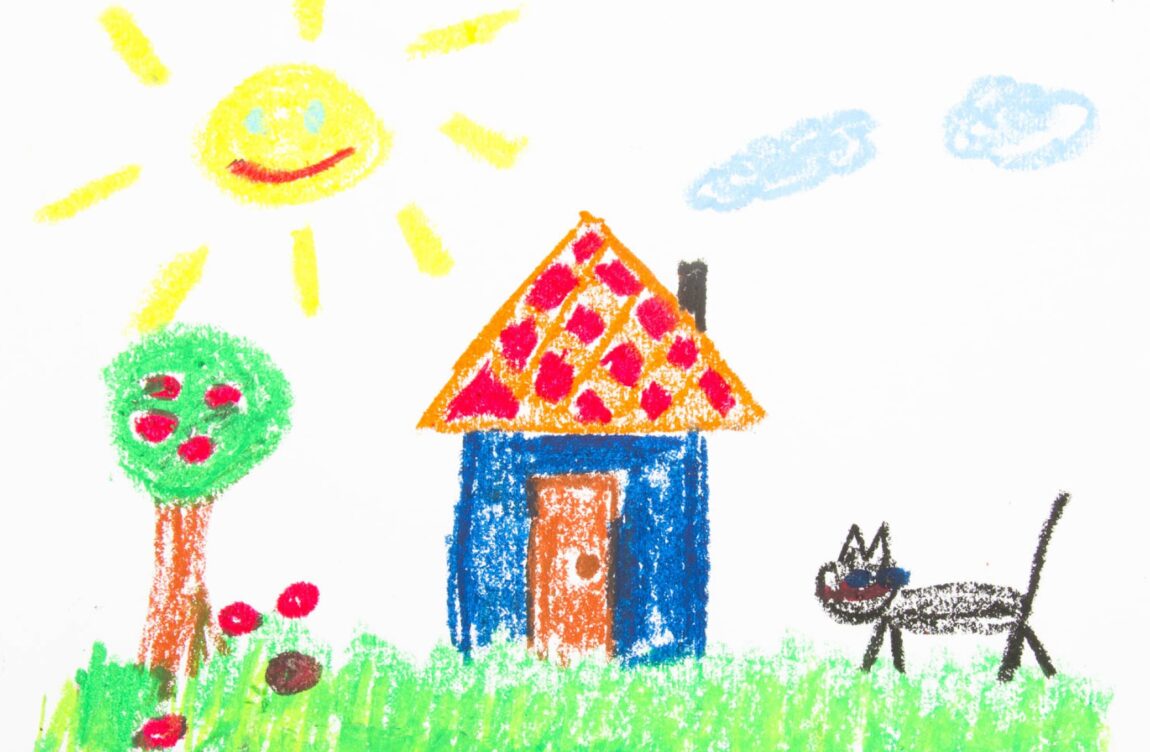 It's right around that time in the school year where you've probably accumulated a nice big pile of your kid's art and school projects. You don't want to throw it away but you can't save it all. I know the feeling!  So I'm sharing 8 creative ways to display your kid's art.
At the beginning, I kept everything J's little hands and feet created. But after a while…well I'll just be honest. Every macaroni/rice/finger paint/crayon creation that she brought home just wasn't worth saving.  So after you sort through your kid's art and decide what you want to keep, here are a few creative things you can do to display what's left:
 1.  Make a scrapbook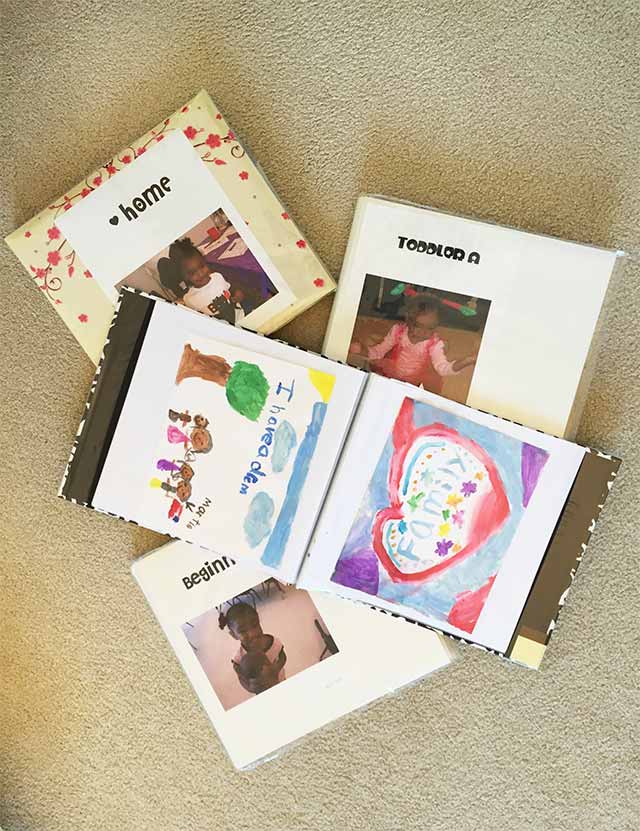 I've been putting J's artwork in these scrapbooks since she was an infant. I buy a bunch when they are on sale. Just slide the art right in the sleeve and your done! Most of them come with 10 pages, but you can buy inserts to squeeze in a few more pages. To keep it even more organized, create a cover sheet so you know what's in each book and when it was created.
---
2.  Box It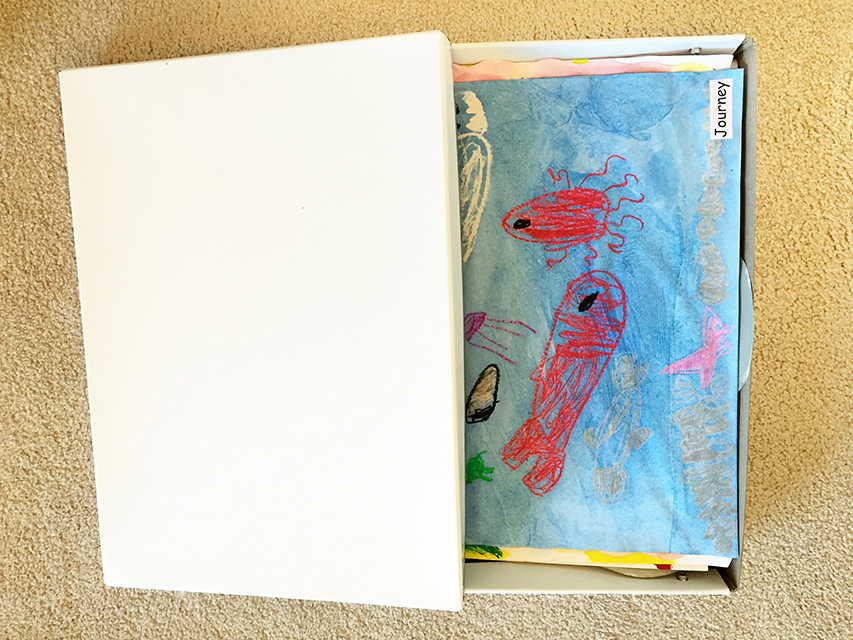 I found these large storage boxes at Ikea. They perfect for storing oversized papers and art that includes materials like feathers, popsicle sticks, and pipe cleaners. I don't advise holding on to anything create with food like macaroni, cheerios, rice, etc. for fear of attracting bugs and other critters.
---
3.  Hang it on the fridge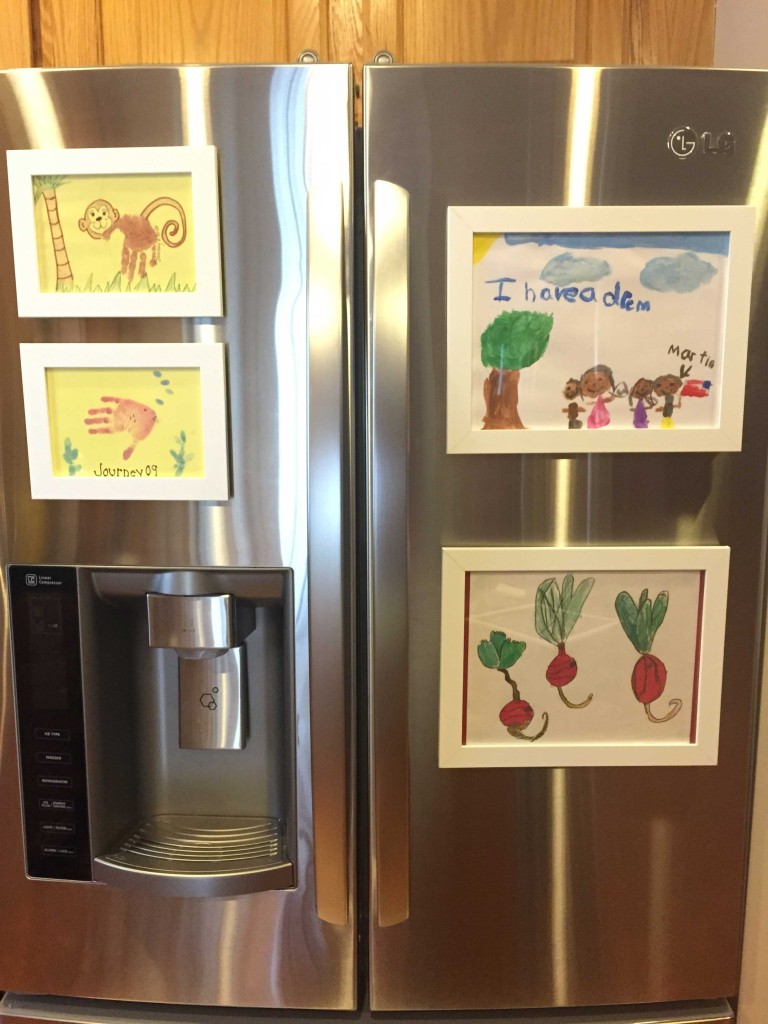 Rather than clutter your fridge with notes and schools projects, curate your kid's art with these cool fridge frames. I made mine with these frames from Ikea. They are so simple to make. Just decorate your frame, glue magnets to the back of the frame and you're done! Since my stainless steel fridge doesn't attract magnets, I glued a few small suction cups to the back of my frames and stuck them to the  fridge (they come with little hooks attached but you can just pop them off). Be sure to use a lightweight frame and if it is glass, replace it with a sheet of plastic (which can be found at any home improvement store). Also make sure use some really strong epoxy like Gorilla Glue or Loctite so that the suction cups stay put.
---
4.  Hang a collage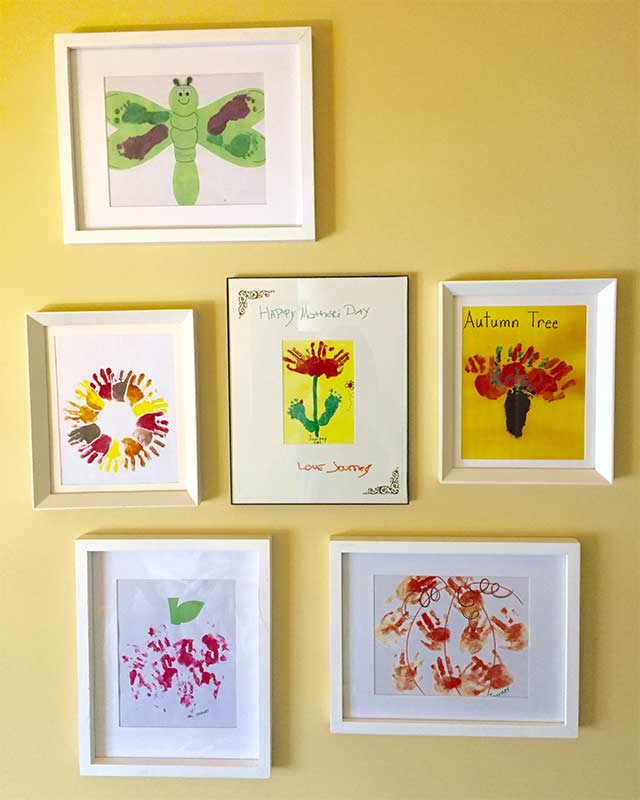 I love how my mom framed some of her favorite pieces of Journey's art and hung a collage in her room at my mom's house. If you are going to hang art from your little Picasso, I suggest using a matted picture frame to give it a more polished look. (I don't know why the pic makes the frames look crooked, but I assure you they are not.  My mother needs you to know this🙂
---
5.  Make an art garland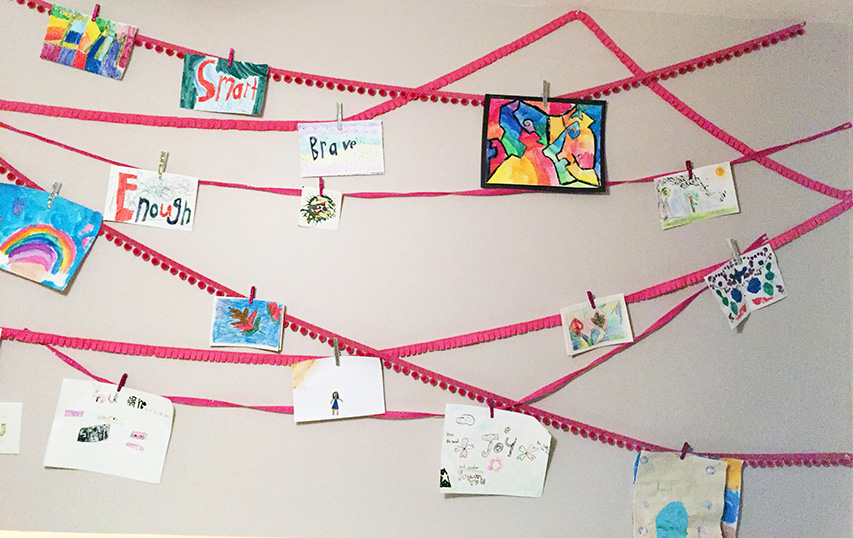 I made this art garland using ribbon, decorative clothespins, and thumbtacks. To make one, make a random pattern with the ribbon then hammer in thumbtacks to attach it to the wall. You can also use small nails if you prefer, but the thumbtacks leave the tiniest hole in the wall. Then use the clothespins to attach art to the garland.
---
6.  Create products
There are so many cool websites that will turn your kid's art into items like mugs, blankets, stationery, fridge magnets, pillows, books and more. Any of these items would make great gifts for family, friends, and teachers.
---
7.  Make Stamps
Choose a few of your kid's favorite pieces and have them printed on postage stamps.
---
8.  Create a special area for it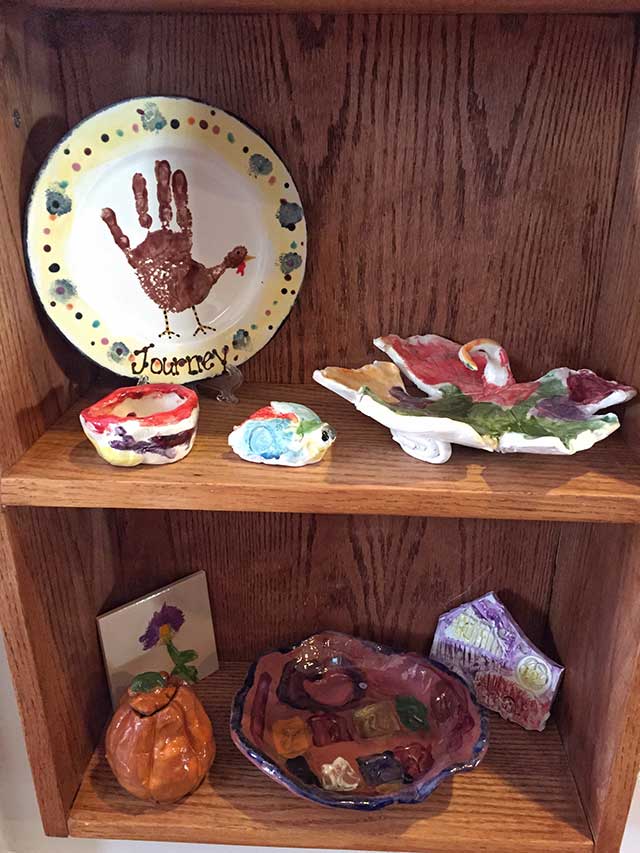 Choose a shelf or a tabletop and dedicate it to displaying art like pottery and ceramic projects. It makes Journey so happy to see her work on display on a little shelf in our kitchen.
Be Inspired,