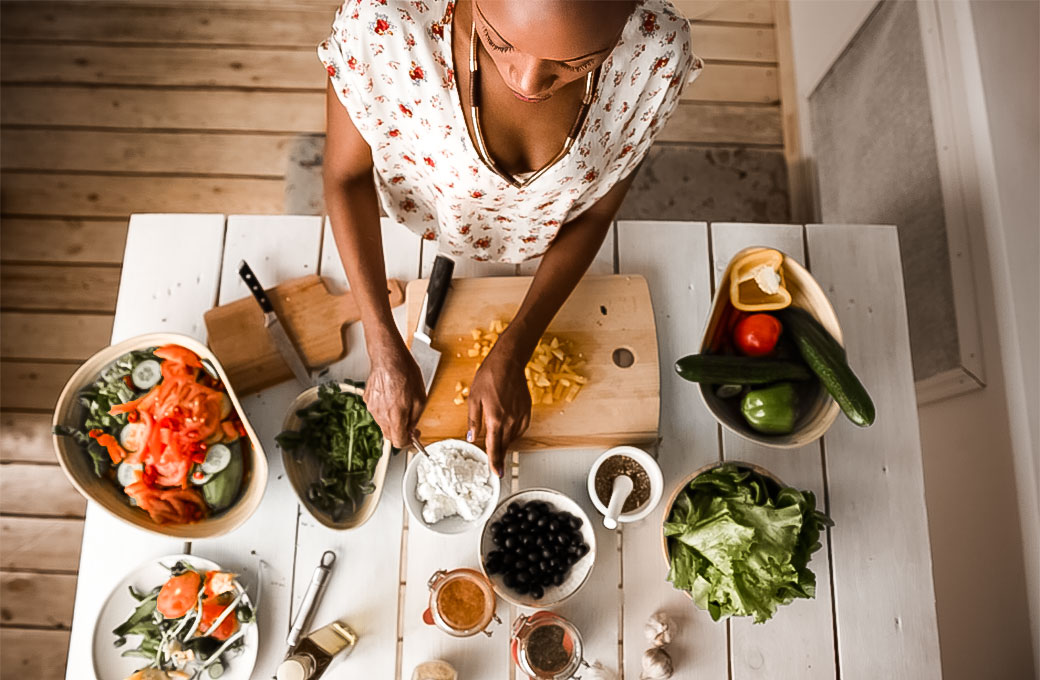 With so many things on my plate, the last thing I have time to think about is what's for dinner. But if it's after 3pm and I still don't have an answer, it's too late to defrost something. So I either have to go to the store or order takeout. Both options cost time and money. Meal planning has helped me get healthy, quick, delicious meals on the table in no time with no stress.
What Is Meal Planning
Meal planning is taking time to decide what you are going to eat for the week. I only plan dinner, but you can plan breakfast, lunch, dinner and even snacks if you want. It's pretty easy, and if done right, meal planning can save you time and money.
How Meal Planning Saves You Time and Money
Saves you time
While you will have to spend some time planning your meals each week, you will spend less time at the market trying to figure out what you're going to cook. Knowing exactly which recipes you are making will help you stick to your list, so you don't waste any time. And you'll always know what's for dinner. It's just one less thing for you to stress about.
Saves you money
Because meal planning requires you to make a list of what you need, you can spend a few minutes checking out what's on sale. Then you can build your meals around what deals you've found and what you already have in the fridge. Your list will also help you stay focused and buy just what you need, not what looks good or seems like a bright idea in the moment. Plus, you'll waste less food because you'll have a plan for everything in your fridge. Making these changes will definitely help you waste less food and save more money.
How To Meal Plan
Ready to create a meal plan but don't know where to start? Here's a step-by-step guide to help you start saving time and money by meal planning…
1.  Set aside time to meal plan
Plan to spend about 30-minutes making your plan and your grocery list. It may take a bit longer if you are planning more than dinner or more than one week of meals. I make my plan on Thursdays and shop on Fridays for the following week.
2.  Decide how many meals you want to plan
I usually just plan dinner one week at a time. But when the pandemic began, I planned lunch and dinner 2 weeks out. Now that things are a little better, I'm back to planning one week at a time.
Be sure to consider your schedule and any special activities during the week that you are planning. Is there a night that you always order out? Are you going out to dinner for a special occasion? Plan accordingly so that you don't buy more than you need.
And don't forget leftovers! My weekly plan includes at least 2 nights with leftovers. And if I still find we have food between all the meals I've cooked we have a buffet with what's left. So nothing goes to waste.
3.  Choose what recipes you want to make
Think about your family favorites or look at sites like allrecipes.com, foodnetwork.com or this blog for new recipes and inspiration. I always ask for suggestions from my family to help me choose the recipes for the week. Once I know what I'm going to make, I plug it into the MealPlanner app so that I don't forget my plan. And I use the OrganizEat app to bookmark my recipes.
4.  Take inventory of what ingredients you have on hand
Once you have a plan, check your fridge and panty to see if you have everything you need to make your meals for the week. I use Alexa to make a list of what I need as well as to keep a running list of other food and household items to buy.
5.  See what's on sale
Now that you have your list, check the weekly ads to see what's on sale and how you can work those items into your plan. You should also take advantage of sales to stock up on frozen, non-perishables and other pantry staples to use in the future.
6.  Go shopping
Your list will help you stay focused while you shop. You'll be surprised at how much faster you move through the store when you know exactly what you need.
7.  Track your budget
Use an app like Fetch Rewards to keep track of how much you spend. Since I started using the app, I can see if I'm staying within my grocery budget. I can also track what I spend weekly, monthly, annually, and by store. Plus, I earn points that I can use to get gift cards to hundreds of stores.
8.  Be flexible
Don't worry if don't follow your plan to the letter every week. It's ok to switch meals around or change your plan as your schedule changes. Stuff happens.
Sample Meal Plan
Here's a sample two-week meal plan to give you some inspiration to create your own…
Week One
Sunday:   Baked chicken, rice, garlic green beans
Monday:   Leftovers
Tuesday:   Chicken alfredo with spinach
Wednesday:   Leftovers
Thursday:   Fried cod, baked hand cut fries, salad
Friday:   Homemade pizza
Saturday:   Turkey burgers, baked sweet potato fries, broccoli
Week Two
Sunday:   Meatloaf, mashed potatoes, peas
Monday:   Leftovers
Tuesday:   Skillet lasagna with salad
Wednesday:   Leftovers
Thursday:   Baked Salmon, baked sweet potatoes, spinach
Friday:   Tacos
Saturday:   Grilled chicken sandwiches, baked fries
Other Meal Planning Tips
Use your freezer
You can freeze leftover lasagna, sauces and soups to use for future meals. Whenever my husband makes a big pot of chili, I always freeze half of it so I can rotate it back into the plan in a few weeks.
Make Things Easier with Theme Nights
Put your meal plan on auto pilot with theme nights like breakfast for dinner, taco Tuesday and pizza Friday.
Stay stocked up on the basics
Even if you are only planning dinner, it's a good idea to keep items like cereal, sandwich fixings, applesauce, breakfast bars, bagels, fruit, soup, etc. on hand for other meals and snacks during the week. This list of ingredients you should always keep in your kitchen will help you make sure you have everything you need to make just about any recipe. Whenever we are running low on something, we ask Alexa to add it to the list so I can pick it up before we run out.
Once you get into the habit of meal planning, it become easier and easier. Over time you will find you'll waste less, save more with less stress.
Be inspired,