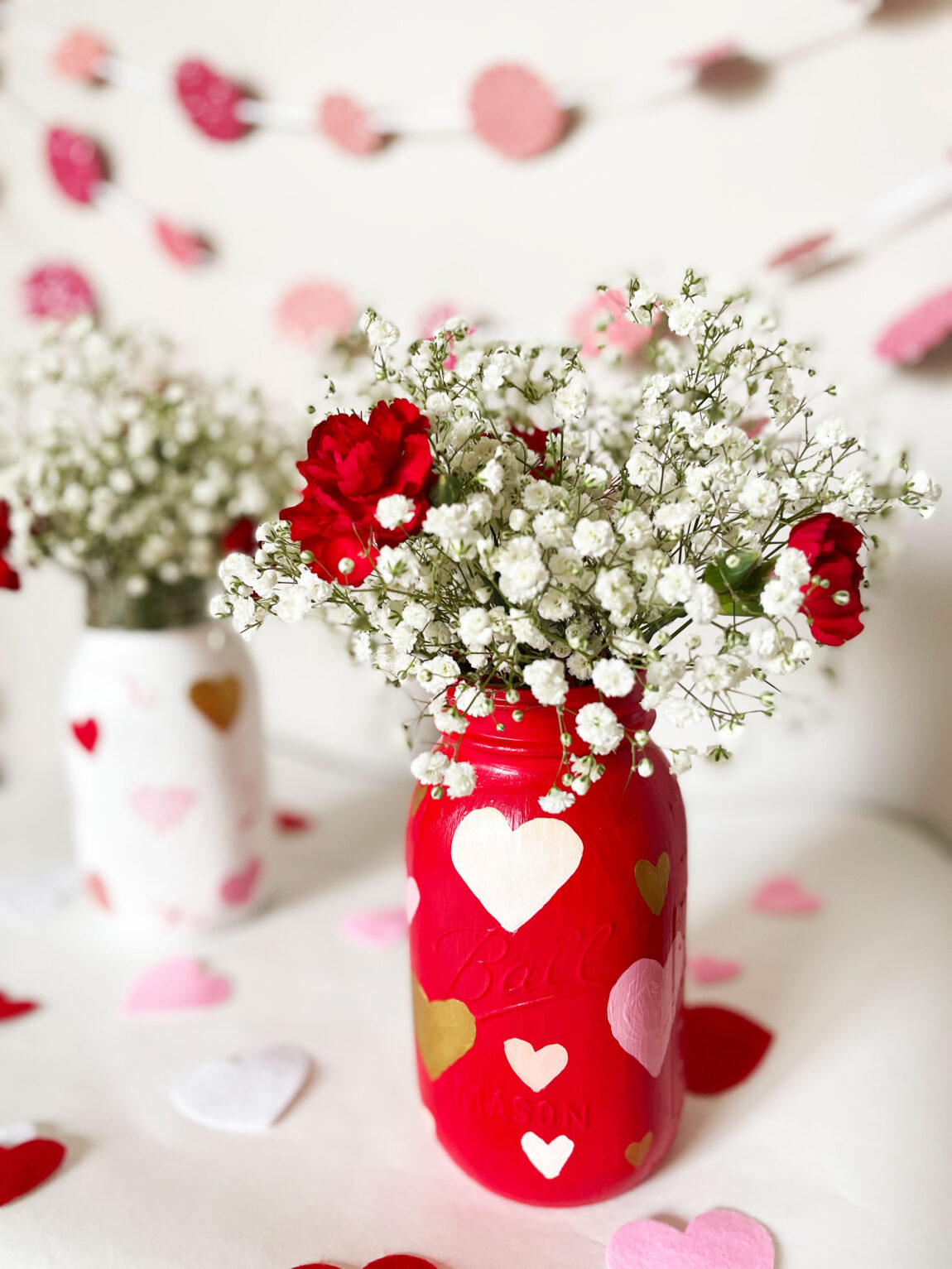 It's been awhile since J and I had a crafternoon, so we decided to make these Valentine's Day mason jars. It was fun, easy and the perfect way to spend an afternoon. This is a super simple craft idea that works for all ages!
For this project you'll need:
32 oz mason jars (you can use 16 oz jars as well)
Acrylic paint in colors of your choice
Craft paint brushes (various sizes depending on your design)
Modge podge
Instructions:
1. Choose your base color and paint jar with one coat of paint. Let dry for at least 4 hours before applying a second coat. Let second coat dry completely. Let dry overnight for best results.
2. Use your choice of colors to design your jar. J used a pencil to sketch her design before painting, while I painted freehand. You can also make heart shapes using your fingerprints.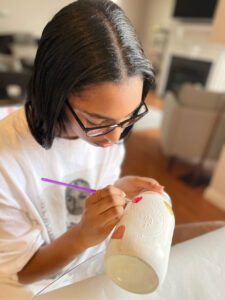 3. Let dry for at least 4 hours.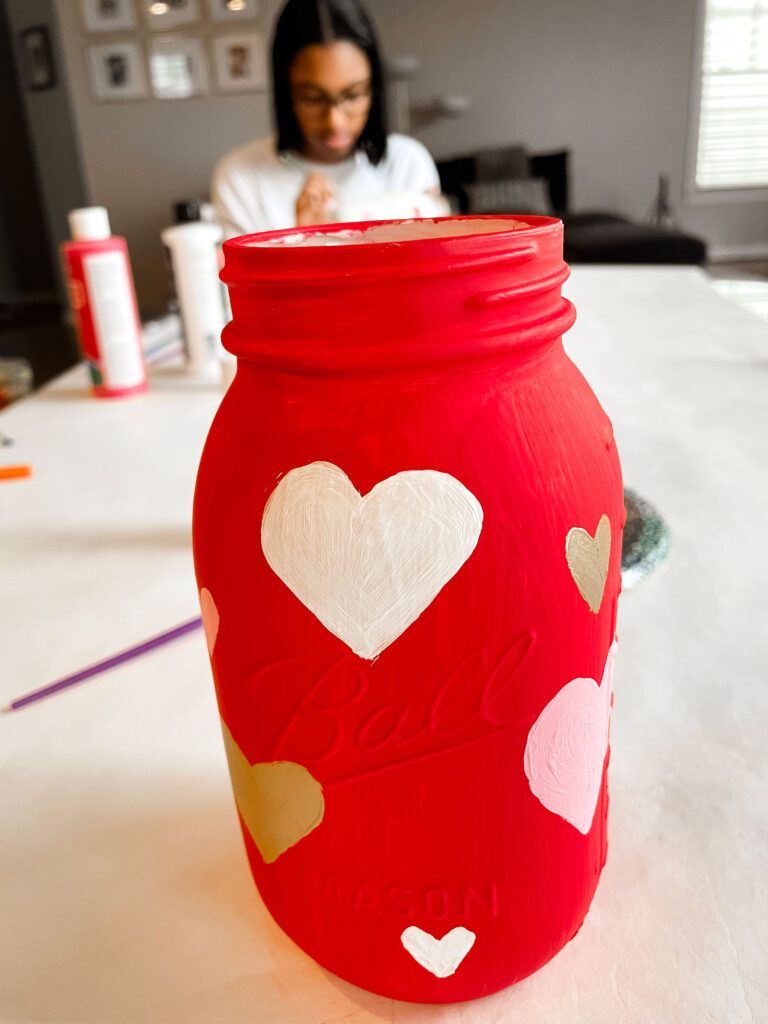 4. Apply a light coat of modge podge to seal your design and add a bit of a gloss finish.
Display your jar on a shelf, give it as a gift, or add some flowers and you have a beautiful centerpiece.
Be inspired,