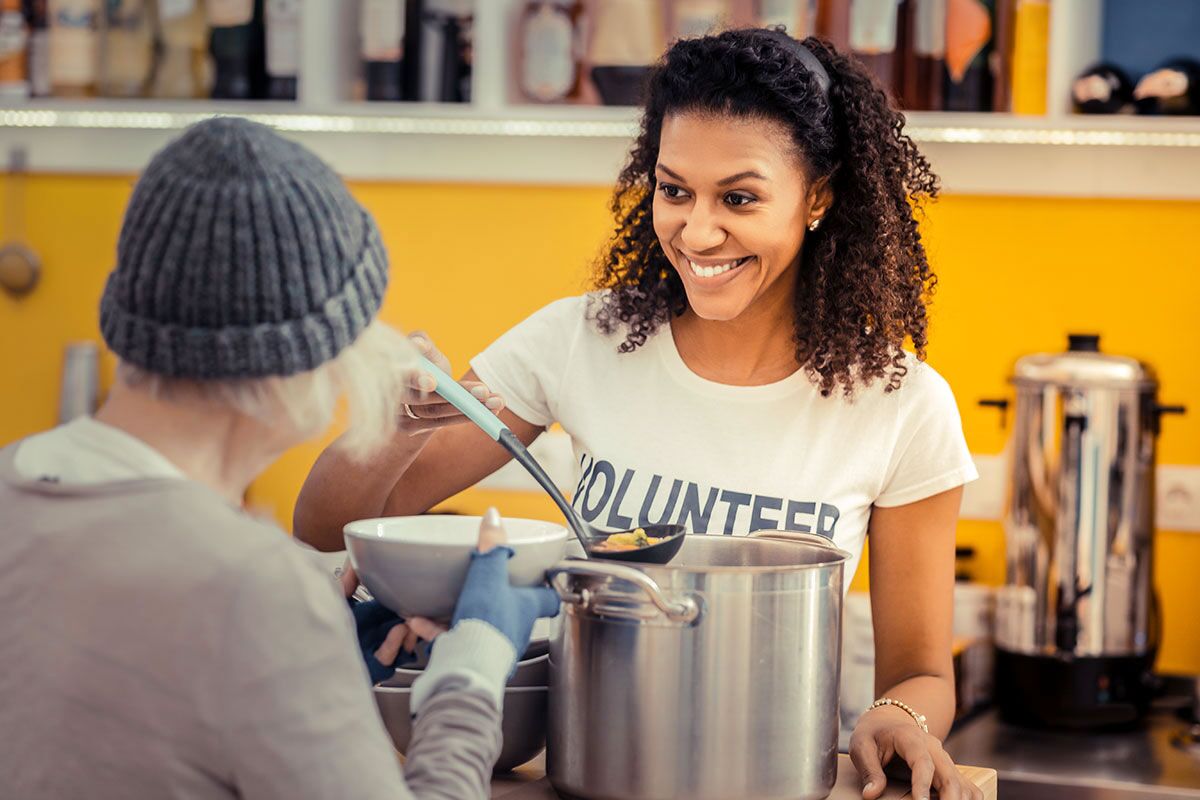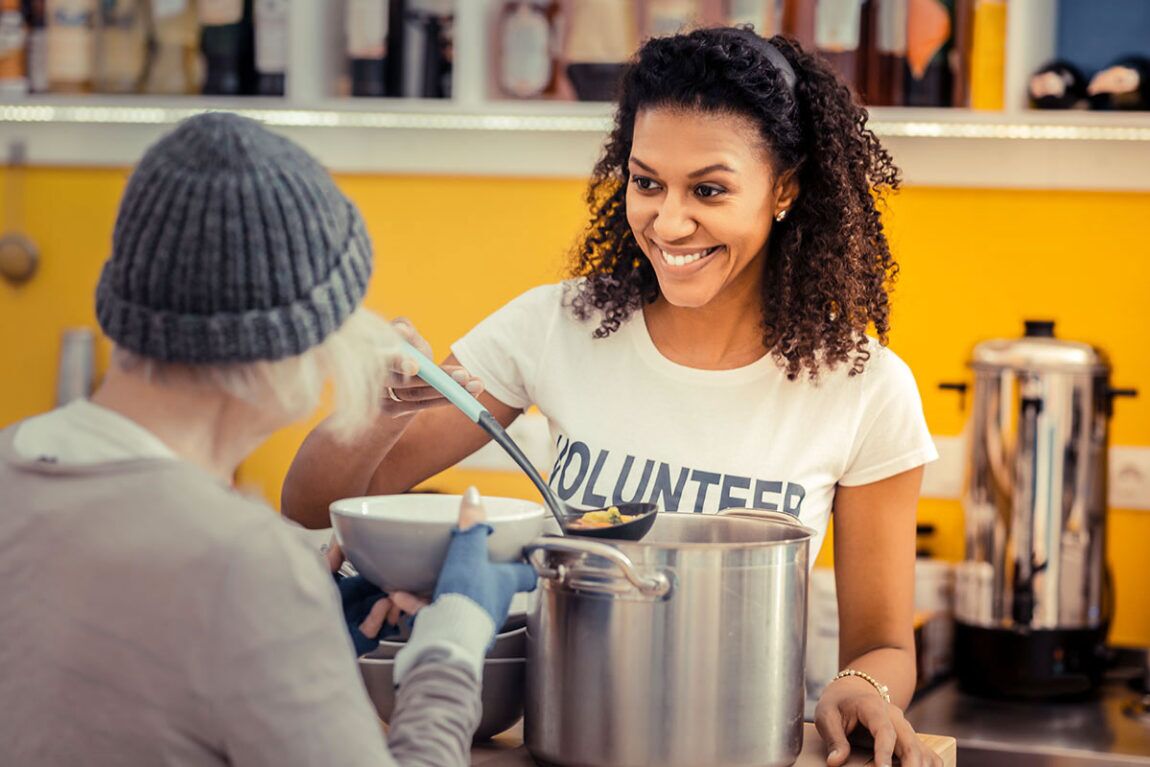 The holidays are in full swing, and so is life! Between decorating, shopping, celebrations, and making everything merry and bright, the holiday season feels longer each year. While it can be stressful, it's also a time of joy and giving. Showing kindness and giving to those who are less fortunate is a wonderful way to share your holiday spirit. In case you are looking for ideas for giving, reflecting and showing gratitude, I'm sharing my 12 Days of Christmas Giving Challenge.
12 Days of Christmas Giving Challenge
Besides that warm and fuzzy feeling you get from giving to others, research shows it's good for your brain. Acts of kindness release chemicals that create feelings of joy and lower stress. Generosity also makes you and those around you happier. So get happy with me and help lift the spirit of those in need this holiday season!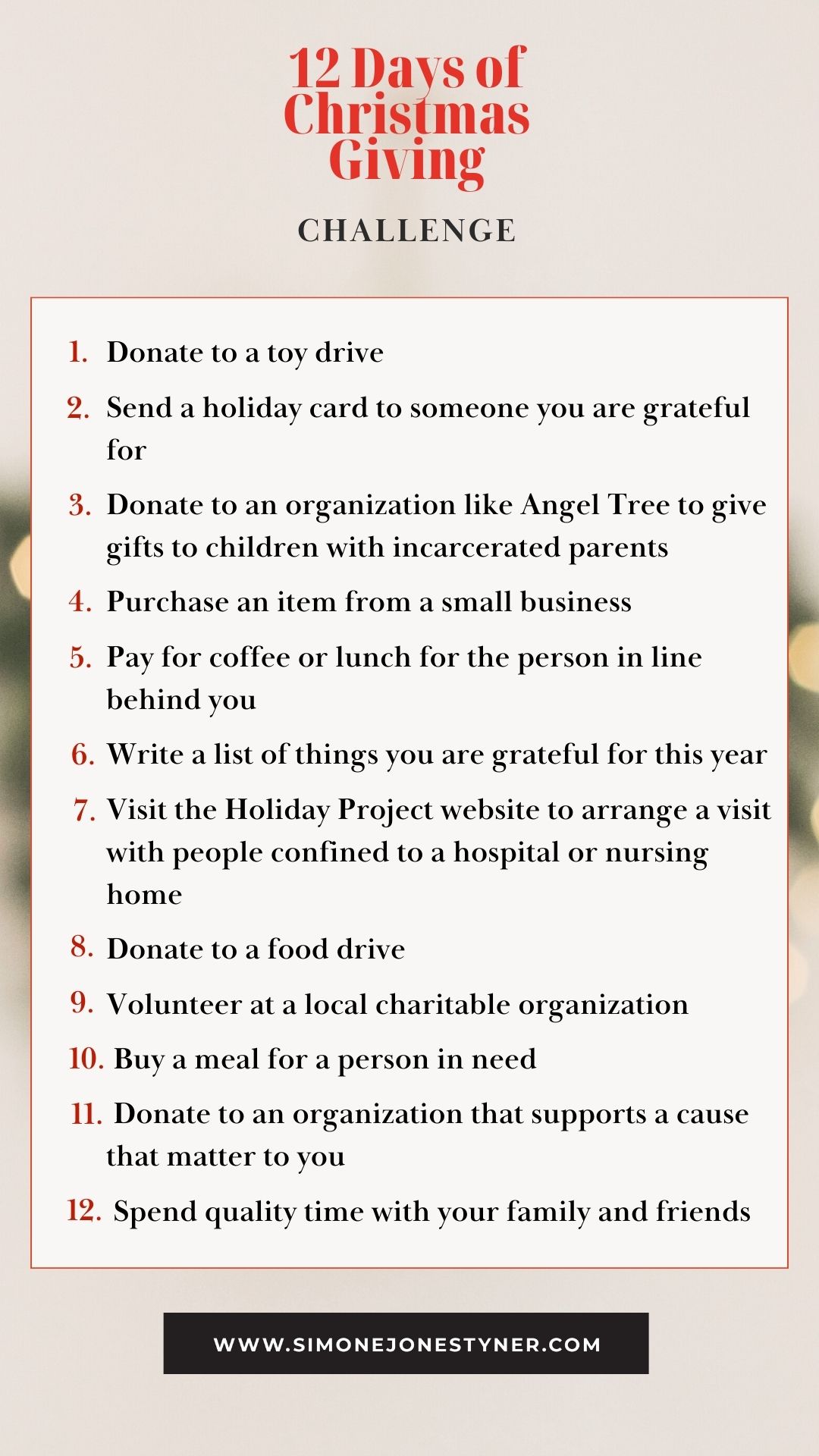 1. Donate to a toy drive
2. Send a holiday card to someone you are grateful for
3. Donate to an organization like Angel Tree to give gifts to children with incarcerated parents
4. Purchase an item from a small business
5. Pay for coffee or lunch for the person in line behind you or in the drive-thru
6. Write a list of things you are grateful for this year
7. Visit the Holiday Project website to arrange a visit with people confined to a hospital or nursing home
8. Donate to a food drive
9. Volunteer at a local charitable organization
10. Buy a meal for a person in need
11. Donate to an organization that supports a cause that matters to you
You can also add a charity to your amazon account so that a portion of the money you spend is donated to the charity of your choice every time you shop all year.
12. Spend quality time with your family and friends
Feel good by doing good this holiday season. Participate in the 12 Days of Christmas Giving Challenge and bring cheer to those who need it most. Happy holidays!
Be inspired,