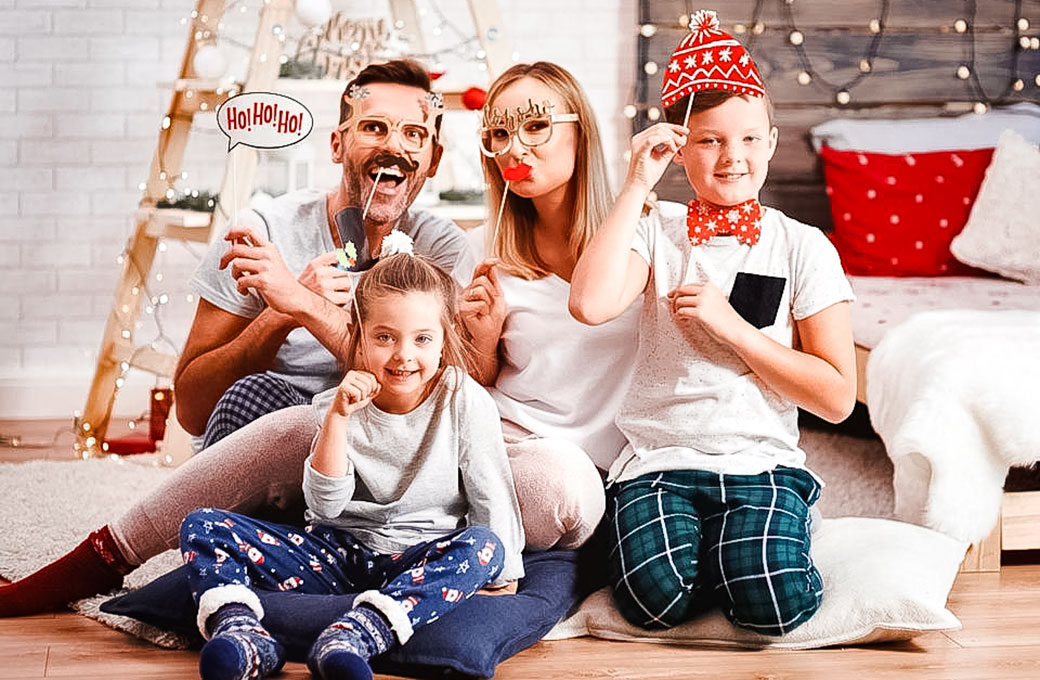 Last year was the first Christmas my family spent in our home in years. While we were disappointed that we couldn't be with family and friends, we made it special by creating a fun list of things to do leading up to Christmas. Focusing on fun activities helped us get excited about the holidays and keep our minds off what we were missing. We had so much fun that we are doing it again this year and I wanted to share it with you. Here are 11 ideas for holiday family fun to create lifelong memories and new family traditions.
11 Ideas For Holiday Family Fun
1.  Decorate the house
Putting up your Christmas decorations is the fastest way to get into the holiday spirit. A festive garland, a beautiful tree, a string of lights, and the scent of cinnamon are sure to make your home feel merry and bright.
2.  Make a gingerbread house
Decorating a gingerbread house is always fun—especially if you can get to stay standing! Last year Journey and I tried something different and made ours with frosted pop tarts with a tutorial we found on the Gluesticks blog.
3.  Bake Christmas cookies
Share your favorite cookies recipe with family and neighbors! This year we're making this brown butter sugar cookie recipe from Sally's Baking Addiction.
4.  Watch all your holiday favorites
What's more special than reliving your childhood memories with your kids while watching your favorite holiday classics? Our favs include Charlie Brown Christmas, How The Grinch Stole Christmas, Elf, and Home Alone.
5.  Host a holiday game night
Pull out all your family's favorite games for a fun evening, or try a few of these holiday games to keep your crew entertained.
6.  Make peppermint s'mores
Put a twist on this gooey goodness by swapping the chocolate for a peppermint bark square to your traditional s'more for the perfect holiday treat.
7.  Have a holiday sing along
The holiday aren't here until the Christmas music begins. And although I don't want to hear it 24/7, I do enjoy belting out my favs with my family. So much so that we're hosting a karaoke Christmas party this year.
8.  Make homemade hot chocolate
There's nothing like a good cup of hot chocolate. This homemade hot chocolate recipe is just the right of creamy, chocolaty goodness and super easy to make. Keep a jar on hand for cold, snowy days or layer it as I did, add a gift tag, and you've got a great holiday gift!
9.  Have a holiday craft day
Holiday crafts are a great way to keep kids entertained while spending quality time together. Try any of these simple craft ideas from Crazy Little Projects to get into the holiday spirit.
10. Go ice skating
Ice skating on Christmas eve has become a family tradition. There's just something magical about skating around under the Christmas lights. We've made some of our best holiday memories of having fun on the ice.
11. Donate to a local toy drive
Look for a local church, community center, or non-profit organization to donate toys to make sure that less fortunate kids have a happy holiday.
I hope this list of list of 11 ideas for holiday family fun will bring as much joy, love and happiness to your family as it has to ours. Happy Holidays!
Be inspired,