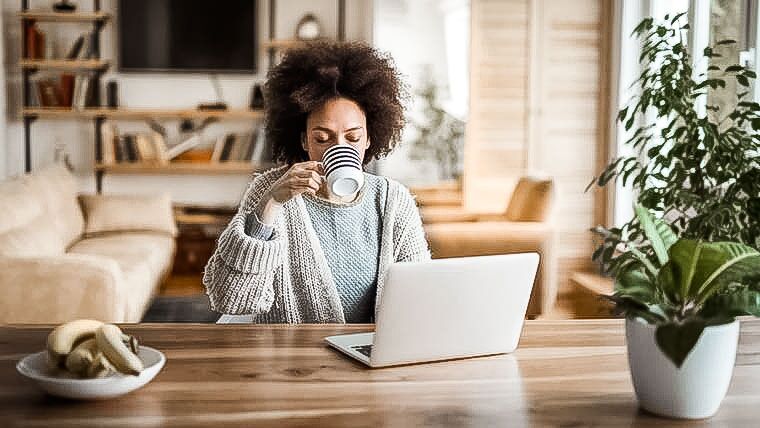 A recently published study shows that working moms are struggling and how parental burnout affects families. While the study does provide some interesting insights, it's not exactly new news. One of the best ways to prevent burnout is taking small steps daily to practice self-care. But where do you find the time? Here are a few tips on how to practice self-care wherever you are.
How To Practice Self-Care Wherever You Are
Self-care is any activity that strengthens your mental, physical, and emotional health. It's really about developing long-term habits of taking good care of yourself. While it can be hard to find the time to practice self-care daily, being mindful and present in the moment is a great place to start. That means being more aware of your feelings and thoughts and letting them go without judgment. It also means finding joy in small everyday actions.
At home
Enjoy a quiet cup of coffee or tea
Close your eyes and take a few deep breaths to calm down and reduce stress
Color in an adult coloring book
Do a quick yoga routine
Take a power nap
Unplug from your devices
Dance
Write in a journal
Let go of people, places, activities, and situations that cause you stress and anxiety or negatively affect your mood
At work
Practice a minute meditation
Schedule a break between meetings
Move your body
Stay hydrated
Practice mindful breathing
Laugh
While outside
Go for a walk or run
Get on the swings at the park
Ride a bike
Go on a hike
Have a picnic
In the car
Listen to a podcast or audiobook
Sing your heart out to your favorite playlist
Roll the windows down and enjoy the fresh air
Park somewhere scenic and take in the view
And no matter where you are, give yourself some grace and be patient with yourself. It takes time to get in the habit of doing something for yourself when you are used to being on the back burner. But taking one step each day toward taking better care of yourself can make all the difference in creating new healthy habits.
Be inspired,