Under Sink Organization Ideas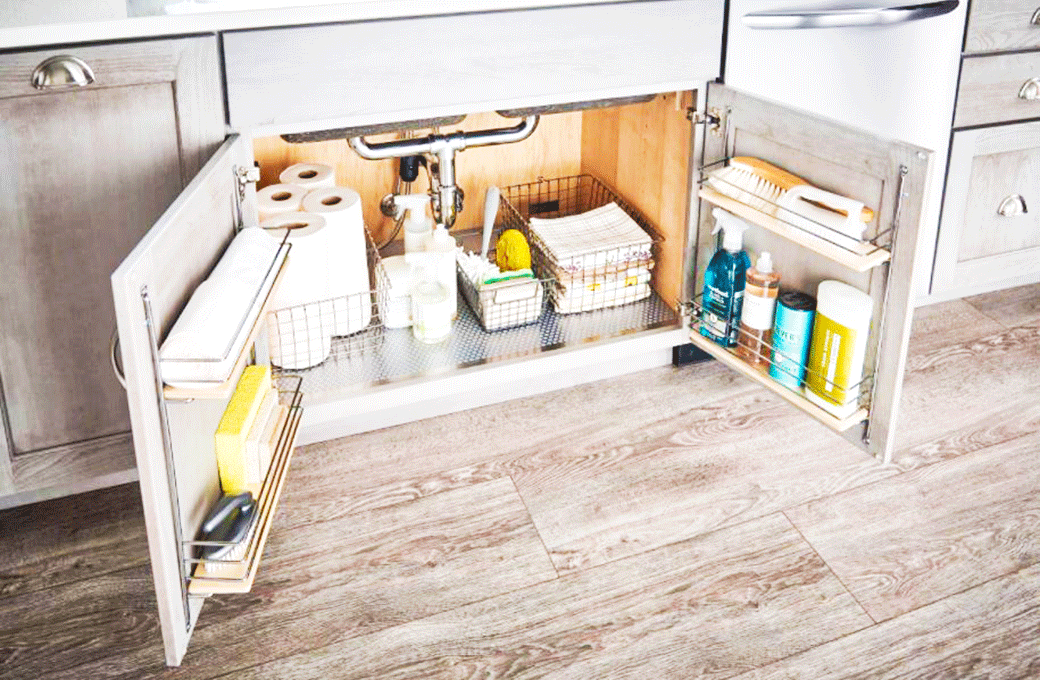 Besides my junk drawers, the space underneath my sinks is probably the messiest space in my house. I think it's because it's a space that no one can see. Which usually leads to shoving things there to get them out of sight. But since spring cleaning means decluttering ALL of the spaces in your home, I'm sharing a few under sink organization ideas to help you create a neat functional space with everything you need right at your fingertips.
Under Sink Organization Ideas
Clear out the cabinet
Remove everything from under the sink. Purge any cleaning, beauty or personal products that are expired, worn out, or you want to get rid of. Sort and make sure items are in the right place. For example, if the toilet cleaner is under the kitchen sink, you might consider moving it to the bathroom or linen closet.
Line the cabinet
Once everything is removed, vacuum any dust and particles. Wipe down the sides and bottom with a disinfectant. Line the bottom with a wipeable shelf liner to protect the cabinet from damage that can be caused from cleaners and other products. In my case, the liner also hid the damage that had already been done under my kitchen sink.
Measure the cabinet
With so many organizing options, you want to make sure that you get one that fits your space. Be sure to measure left to right and top to bottom, considering pipes and other obstructions.
Choose which items you will use to organize your space
You may need to buy a few different ones to find the right one for your space. I have a double sink in the kitchen so the placement of the pipes and garbage disposal made it difficult for me to find one that fit. While the ones I chose from Target and Amazon were nice, the expandable one I got from The Container Store actually fit. Although, I could only expand it to fit one side of the sink because of the garbage disposal.
In the bathroom, I used stackable clear bins to organize my items. You can also use command hooks and adhesive wall baskets to utilize the space on the inside of the cabinet doors.
Product List…
Kitchen
Bathroom
Bins: Marshall's, TJMaxx and Homegoods (in-store)
Shelf liner: Target
The Finished Kitchen and Bathroom Sinks
Kitchen
BEFORE: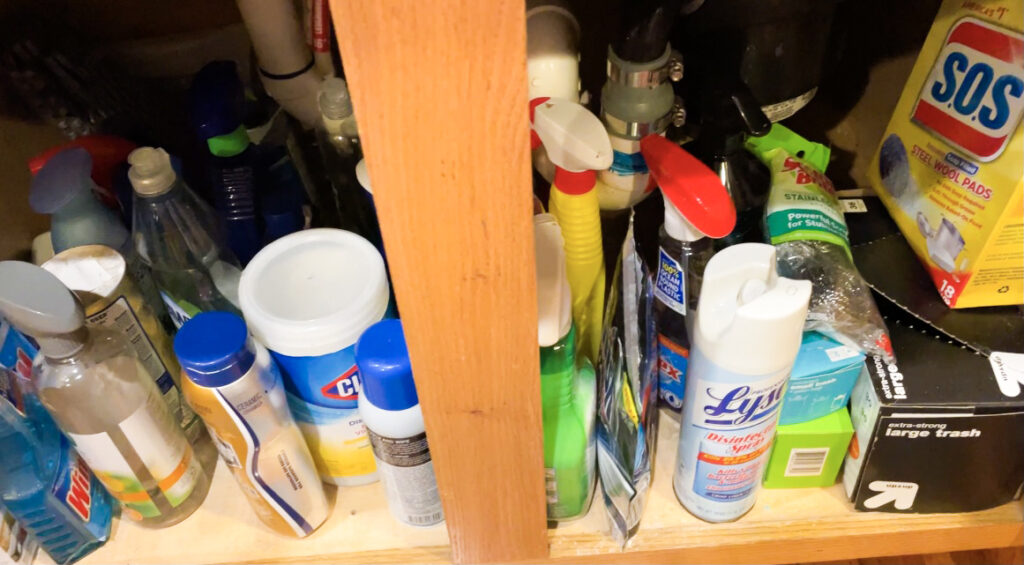 AFTER: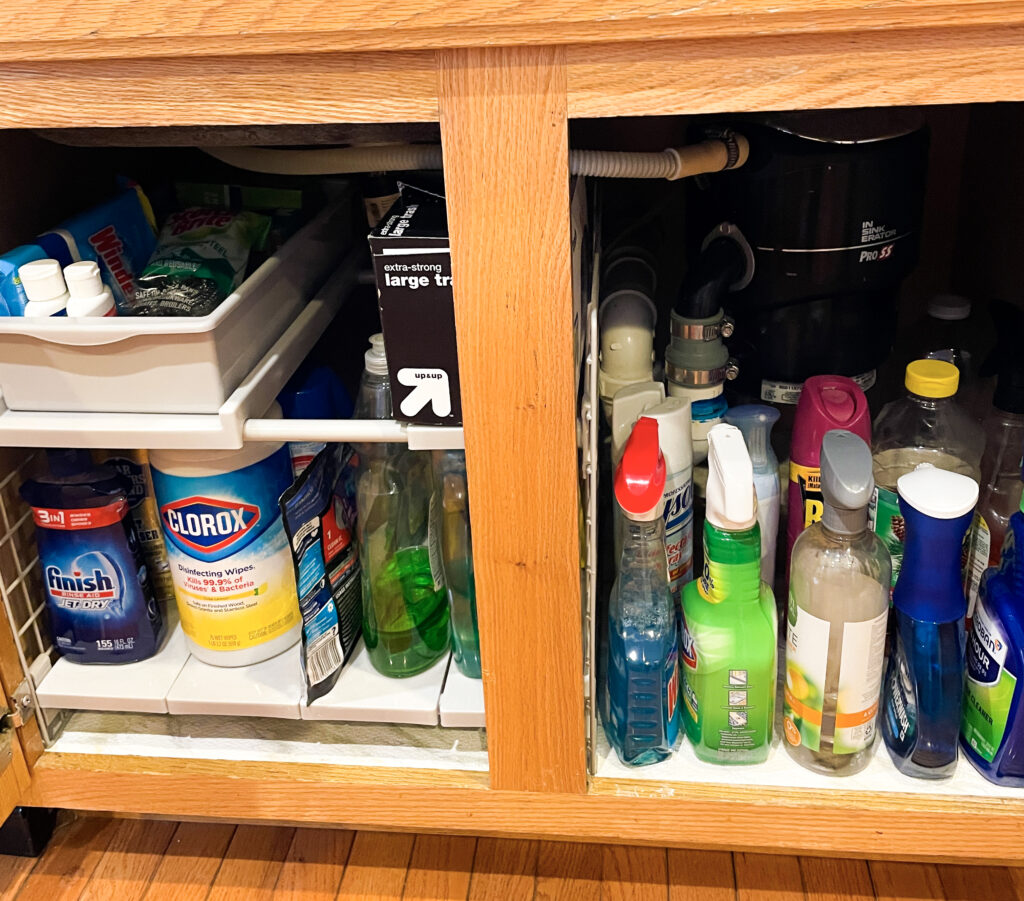 Bathroom
BEFORE: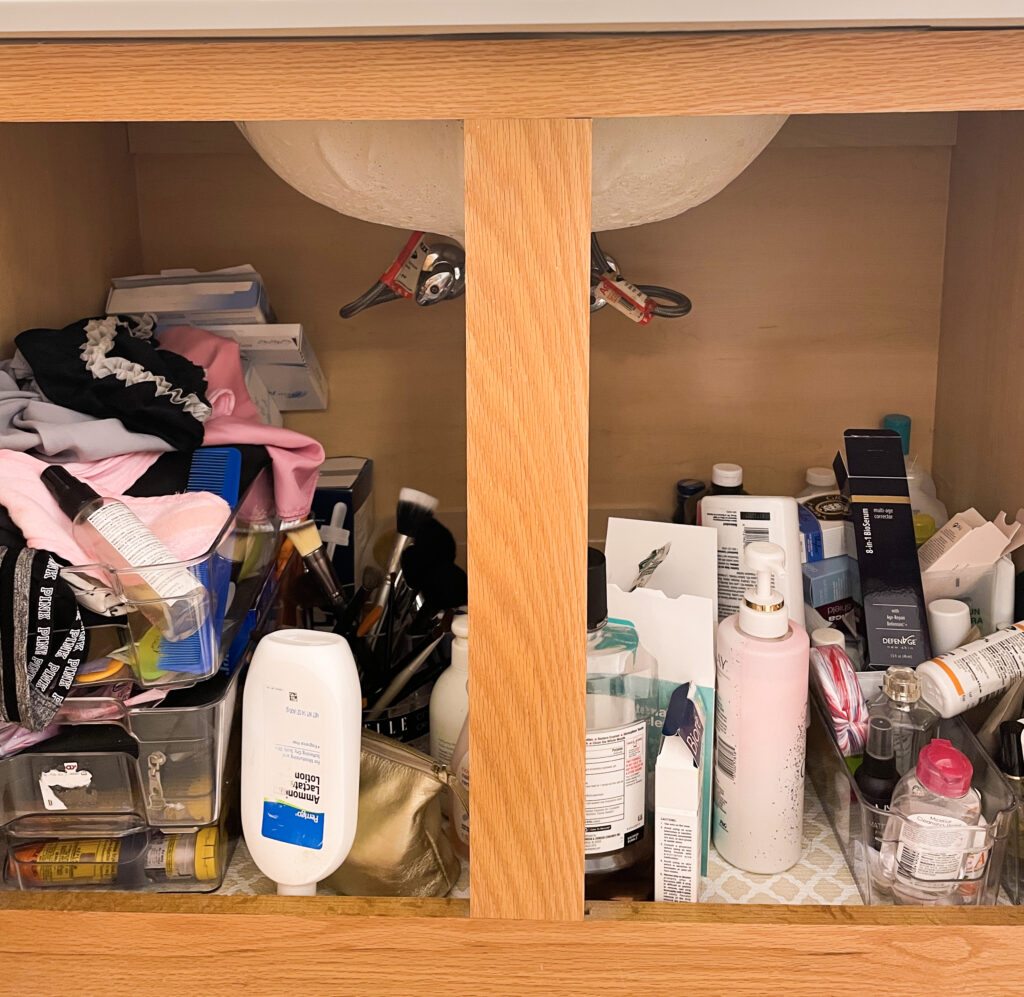 Be sure you follow me on Instagram to see some of my fav organization hacks and cleaning tips to refresh your home for spring!
BE INSPIRED,