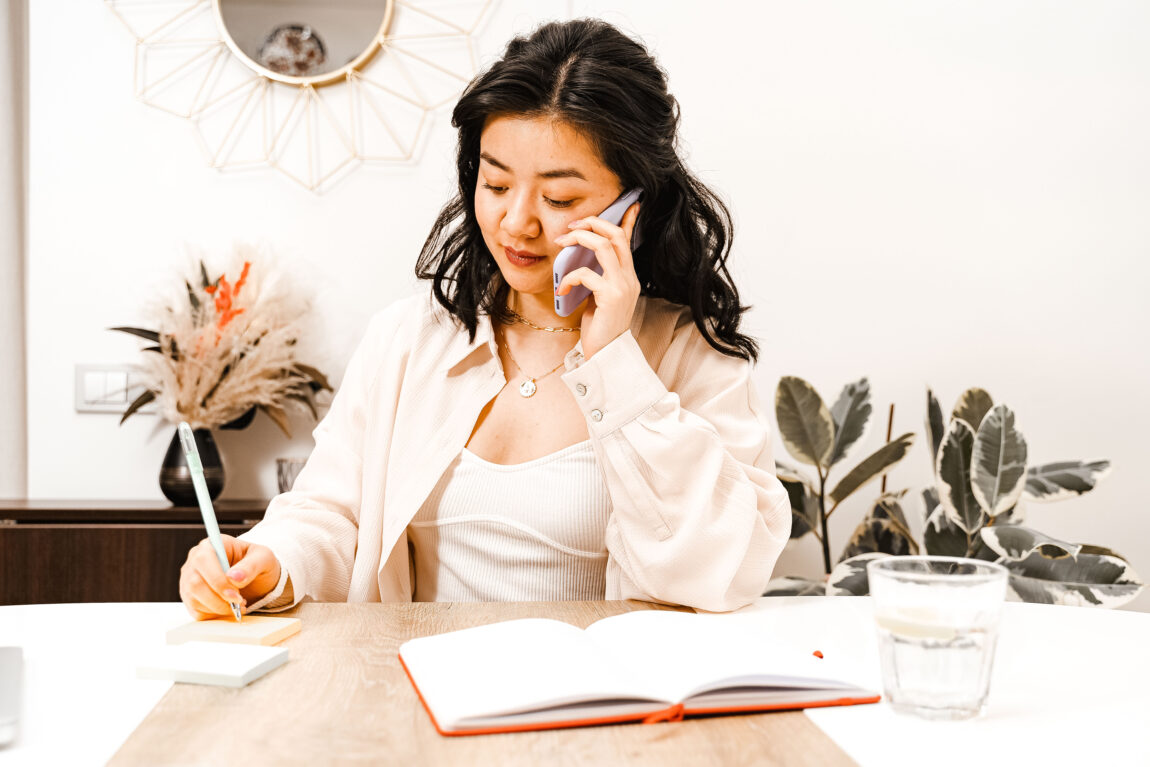 Before I share the 6 doctor appointments you need to make before the end of the year, let me tell you a very personal story. A few days before my 44th birthday, I received the shocking news that I had precancerous cells that were dangerously close to becoming cancer. I was under extreme stress the few months prior and had quite a few legitimate reasons to put off making a doctor appointment when I noticed something was wrong. But I knew better, and as busy as I was, I took time to make the appointment.
When the doctor said it wasn't serious and not to worry, I didn't. So when she called to tell me my results were abnormal, I was surprised. I figured it could probably wait another week or so before I followed up with a specialist, but something whispered, "Stop and make the appointment now." 
The specialist said the cells were removed just in time. If I had done one thing differently, this story might have had a very different ending. Was the cancer days, weeks, months away? Only God knows.
Think about all the times you put yourself on the back burner. If you were in the same situation, would you have stopped to make the appointment or put it off to take care of someone else's needs? If your answer is the latter, I hope my story drives home the importance of putting yourself first, especially when it comes to your health. So while I have you all in your feelings, here are 6 doctor appointments you need to make before the end of the year and every year.
6 Doctor Appointments You Need To Make Before The End Of The Year
Primary Care
How often: Once a year
The first appointment you need to make is with your primary care doctor to get a physical exam. Besides visiting them when you are not feeling well, you should also make sure you get a comprehensive exam annually to check your cholesterol, heart rate, blood pressure, blood sugar, and vitamin levels. It's also the time to share any changes in your health and other concerns you may have. These tests are essential because not only do they help identify underlying health conditions, but they set a baseline so your doctor can track changes long-term. 
Dentist
How often: Twice a year
Even if you are brushing and flossing twice a day, you should see your dentist twice a year for a checkup and thorough cleaning. In addition to maintaining your overall oral health, staying on top of your dental appointments will help you prevent gum disease, plaque build-up, cavities, and other dental issues. If visiting the dentist makes you anxious, ask what they can do to make you more comfortable. If they are heavy-handed or are not sensitive to your anxiety, you should find another dentist.
Mammogram
How often: Once a year starting at the age of 40
The American Cancer Society recommends that you begin getting a mammogram at age 40. If you're not 40 yet, and you aren't doing this already, you should get in the life-saving habit of performing a monthly self-breast exam. This will help you become familiar with your normal breast structure and learn to notice any unusual changes. Because of self-exams, I found a lump in my breast on two occasions in my 30s. Since then, I've had a mammogram annually. And the few times that my results have required further testing, I'm always proud of myself for not putting it off.
You can use an app like Daisy Wheel or Know Your Lemons to get a reminder to do your monthly exam. The apps also provide tips to make sure you are doing your exam correctly and other health tips. And if you feel anything abnormal, schedule an appointment with your doctor immediately.
Gynecologist
How often: Once a year
The female reproductive system has a lot going on! So it's crucial that you get a routine screening annually. During this visit, your doctor will do a breast and pelvic exam as well as a pap smear depending on the date you last had one. This is also a good opportunity to discuss your reproductive health and any other changes you may be experiencing.
Colonoscopy
How often: Every 5 to 10 years, depending on your health and family history
If you are under the age of 50, you're probably not thinking about getting a colonoscopy. But you should be. It turns out, the American Cancer Society's latest guidelines suggest that screening begins at age 45. Mainly because colorectal cancer is rapidly rising among young adults. I didn't know this until my gynecologist told me during an annual visit, and I immediately scheduled an appointment for my first colonoscopy. They put you under for the procedure, and I didn't experience any pain during or after the procedure.
If you are on the fence about making an appointment, keep in mind that getting a colonoscopy can reduce your risk by up to 60%. Oh, and you should also note that you need to make make this appointment with a gastroenterologist or proctologist. Since I have a list of all kinds of specialists in my circle of care, including a gastroenterologist, I had her perform my procedure. But if you don't, ask your primary doctor for a referral.
Eye exam
How often: Every year or every other year
During a routine eye exam the doctor will check for eye disease, including glaucoma, cataracts, age-related macular degeneration, and other conditions that could affect your eyesight. If you wear contacts or glasses, this is the most convenient time to get a new prescription, as some offices will charge a fee or reject the request without a visit.
The Difference Between An Optometrist And Ophthalmologist
While both play an important part in vision care, there is a difference in the care they provide.
An optometrist is a licensed eye care professional who is not a medical doctor. Primarily, they perform eye exams, vision tests, provide prescriptions for contacts and eyeglasses.
An ophthalmologist is a medical doctor who specializes in eye and vision care. They provide the same care as an optometrist as well as diagnose and treat all eye diseases and perform eye surgery.
Because I tend to have eye issues, I see an ophthalmologist while my daughter and husband, who have pretty healthy eyes, see an optometrist. Whichever eye care professional you visit, talk to them about how often you should get checked.
Specialists
If you're a generally healthy person, these are probably the only 6 doctor appointments you need to make before the end of the year to stay healthy. However, if you are like me and have one or more chronic conditions, you may need to see a specialist or two. Here's a list of specialists that treat particular health conditions.
Dermatologist—To check skin issues, including moles, lesions, and any other problems with your skin

Cardiologist—If you are experiencing chest pain or have other chronic conditions like high blood pressure, high cholesterol, kidney disease, or a history of heart disease

Neurologist—If you suffer from chronic headaches, memory loss, imbalance, numbness and tingling, tremors, or difficulty walking

Allergist—If you have asthma, food allergies, or you get a lot of sinus infections, headaches, stuffy nose, and ear infections

Gastroenterologist—If you are having abdominal pain, bloating, frequent heartburn, difficulty swallowing, rectal bleeding, or changes in your bowel movements

Orthopedist—If you are having pain, stiffness, discomfort that makes it difficult to perform everyday activities, decrease in your range of motion, or any other problems with your muscles, joints, or bones

Therapist—If you need help managing your stress, have unhealthy coping skills, think you may be depressed, need help dealing with a major life event, or want to improve your mental health
Things to remember
Do not be embarrassed to talk to your doctor. No matter what you are going to share, pretty sure they've heard or seen it before. Being open and honest is the only way to ensure that you get the best care. If something is off, they need to know about it. And make sure you don't leave your appointment without getting all of your questions answered.

Make sure you share every symptom you are experiencing, even if you don't think it's related to an issuing you are having. And be sure to share test results and your diagnosis with all of your doctors, as many symptoms can occur because they are related to other health conditions you might have.

And most importantly, whether you've been to the doctor already this year or not, schedule an appointment if you notice something different about your health.
It's so easy to get caught up in work and doing everything for everyone else that taking care of yourself is last on the list. Your mind, body, and spirit will tell you what you need. It's up to you to listen. I'm so grateful that I did. Make sure you do too!
Be inspired,