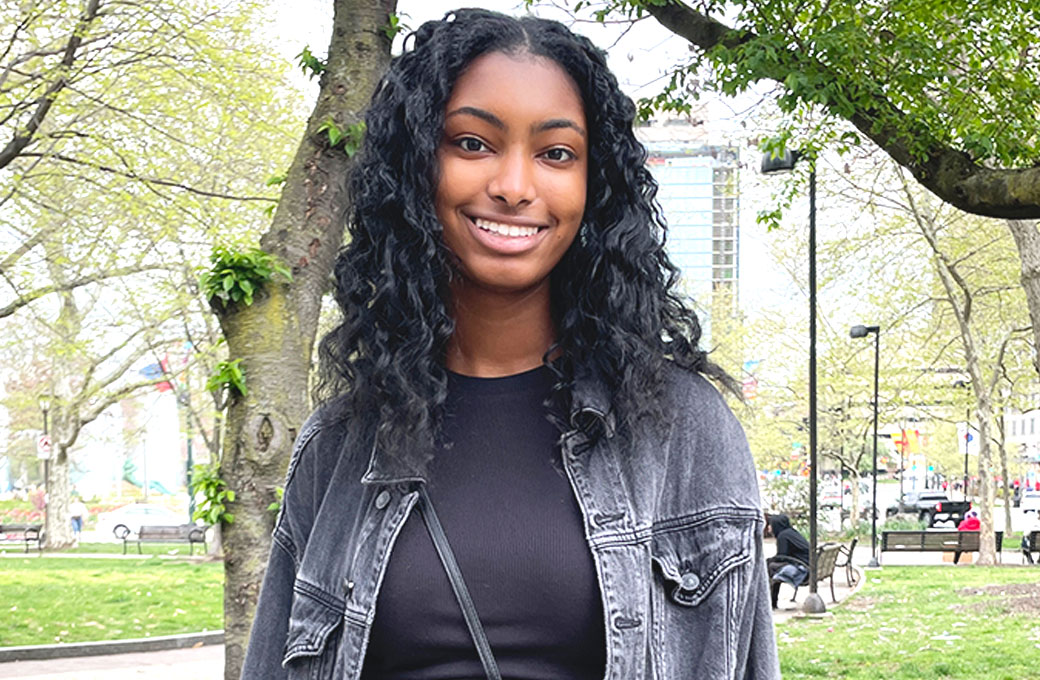 My baby just turned 16, and I'm not sure how I feel about it. She's legally allowed to get behind the wheel. How do I process this? Parents say the time flies by, and it's so true. Over the last 16 years, I've learned so much about myself and what I'm capable of. And while I adjusted my parenting style as needed, my mission to raise a person who would contribute to this world as much as she would take remained the same. So, I'm sharing 16 lessons I've learned in 16 years of parenting.
16 Lessons I've Learned In 16 Years Of Parenting
1. I will always worry about my child
I had a miscarriage a year before I got pregnant with Journey. When I found out I was pregnant again, I was excited, but I was scared of losing her. With every milestone we met, I felt more confident that she would arrive safely. But there was a part of me that still worried. When she was born healthy, I was relieved. Then came a new set of worries. And after a few years, I realized that I would always worry about her, no matter how old she was. That's just a part of being a mom.
2. Parenting is uncomfortable
I always say if you are not uncomfortable as a parent, then you're not doing it right. Everything about parenting pushes you out of your comfort zone. It's messy, unpredictable, and challenging. You will do things you never thought you would do. And you will have to have some tough awkward conversations with your kids. Embrace the weirdness and carry on.
3. I take better care of myself
It's easy to lose yourself to motherhood if you are not careful. So I've been very intentional about finding time to do things for myself, spending quality time with my husband, and hanging out with my friends. I also keep up with my doctor appointments and listen to my body. Practicing self-care is essential to easing stress and maintaining good mental and physical health.
4. I can't fix everything
As much as I would like to, I don't have all the answers. There are some situations that I can't fix. And I'm okay with that. Kids need to make mistakes and learn how to solve their own problems. The best I can do is listen, give her the tools to problem solve, and offer my advice to help her find her way.
5. Whining annoys me more than anything
About two years in, I realized that whining really grates on my nerves. I know all kids whine, but it's like nails on a chalkboard to me. One day when Journey was whining about who knows what, I couldn't take it anymore. I told her that when kids turn five, they are not allowed to whine anymore. I reminded her during the months leading up to her birthday so she could get it all out of her system. When she turned five, I reminded her a few times, but she stopped soon after. Problem solved!
6. It's not about me
My job as a parent is to prepare Journey for real life and help her become the best version of herself. So that she leaves home as an independent, responsible adult ready to find her way in the world. And I will support her even when I don't agree with all her life choices. Because her life is not about who I want her to be but loving and accepting her for who she is.
7. Ask for help
Every mom is a super mom in my eyes. Who else could manage their schedule and everyone else's while working, running the household, and multi-tasking a never-ending to-do list without missing a beat? But just because we can do it all doesn't mean we should. So many moms struggle because they would rather burn out doing it alone than ask for help. Admitting you are overwhelmed, and flat-out exhausted doesn't make you a bad mom. You have family and friends that want to support you and help you when you need a break. Let them.
8. Motherhood is a motivator
Journey has been my biggest inspiration. It's amazing how much we can learn from our kids. I have become a better person who is more patient, kinder, and compassionate. Watching Journey discover her interests, set goals, and pursue her dreams has motivated me to do the same. She pushes me to grow, learn and experience new things. And most importantly, she reminds me not to take life so seriously and to have fun.
9. Set a good example
I grew up in the "do as I say, not as I do" era of parenting. I never liked that phrase. It sets the expectation for kids that parents don't even meet most of the time. Kids watch and listen to everything their parents do and say—the good and the bad. So instead of telling my daughter not to do what I do, I decided just to do better. To set a better example by modeling the good habits that I want her to follow and working on getting rid of the bad ones. And to always be mindful that my actions speak louder than words.
10. Kids can handle more responsibility than you think
It's instinct to want to do everything for your kids. But that can backfire if you're not careful, and you could end up nagging an unmotivated teen in the future. As they mature and grow, they can do more for themselves. So, it's important to increase responsibility and self-reliance for your kids as they get older. It will help them build self-esteem, learn life skills, and build work ethic.
11. I could choose my parenting style
Whether you had a perfect mom, a flawed one, or a bit of both, you don't have to be the same. There are so many opinions about the "right" way to raise kids. I decided to embrace all of the valuable lessons that I learned from my parents and to let go of any parenting methods that I didn't agree with. And my husband and I are raising our daughter in a way that aligns with our views, values and what we think is best for her.
12. I admit when I'm wrong
I can understand why some parents don't like to admit that they are wrong because it can be embarrassing or seen as a sign of weakness. But it takes strength and courage to apologize and admit your mistakes. And it builds trust, encourages communication, and breeds mutual respect in the relationship with your children.
13. I'm not a perfect mom
Just as I make mistakes as a person, I make them as a mother. I spend at least 15-30 minutes a day picturing Journey as an adult on her therapist's couch. What will she say about me and how she was raised? I'm so terrified of screwing her up! I know I'm a great mom, yet I still have these thoughts that I'm doing something wrong or I should be doing more. Then I remember to be kind to myself and do the best I can.
14. I am more organized
I've always been a pretty organized person, but being a parent helped me step up my game. The more organized I am, the more I can squeeze out of each day. Maintaining a family calendar, effectively managing my to-do list, meal planning, and my 15-minute cleaning method are just a few strategies I use to keep it all together.
15. Always carry snacks
This is one of the best habits I picked up. Although my daughter is far from a toddler, I still keep snacks on me at all times. If you look in my purse right now, you will find a snack pack of pretzels or an applesauce pouch. Carrying snacks prevents me from getting too hungry when I'm on the go.
16. My role as a parent is evolving
I only have two years before Journey leaves for college. And though the years flew by, I can definitely say I was fully present for it all. Now I am preparing to let go. When she started high school, the countdown began. I started telling myself regularly that she would start spending less time with me and more with her friends. It doesn't mean that she loves me any less. We are just entering a new phase of our relationship. Instead of being sad about it, I've decided to embrace it and give her the space she needs to grow into an adult.
While my parenting journey is far from over, I'm proud of the job I've done and the young lady that my daughter is becoming.
Be inspired,