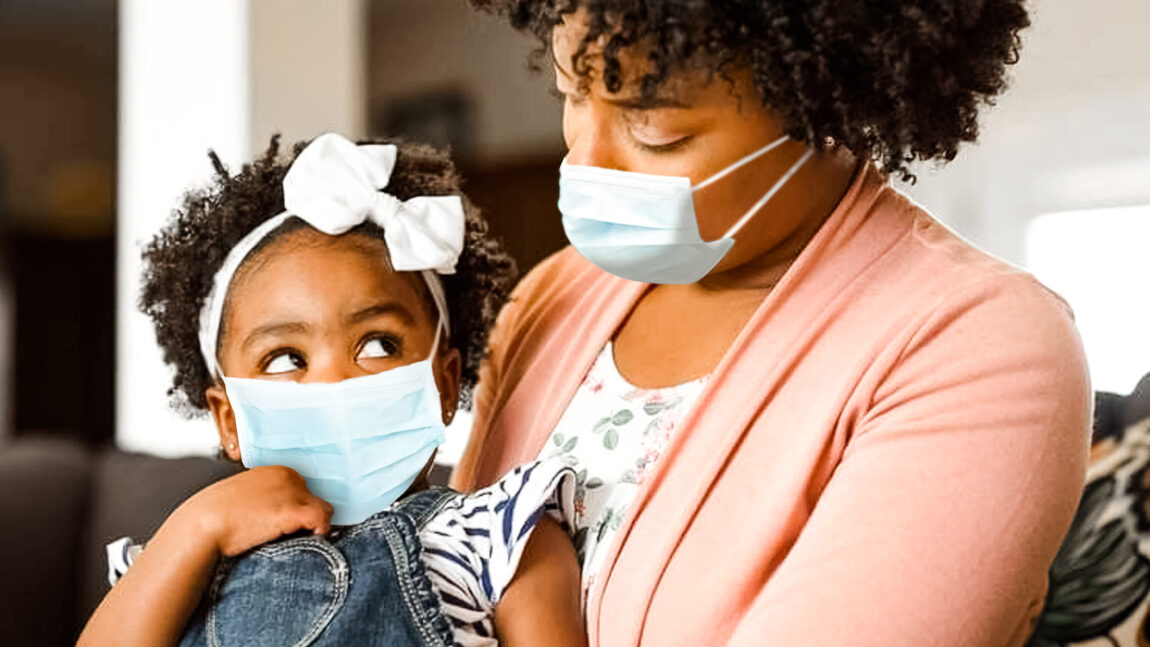 The COVID-19 pandemic has forever changed life as we know it. I keep hearing people say they can't wait for things to get back to "normal." I've let go of the idea that things will go back to the way they were. And in some cases, that's not a bad thing. No matter how you decide to move forward, creating your new normal may require you make a considerable shift in your daily life. Here are a few tips to help make the transition a little easier.
At work
If you have been working from home since the beginning of the pandemic, going back into the office may be a bit of an adjustment. Having a plan on what approach feels safe will help you feel more comfortable as you ease back into the office.
Create a safe workspace
Keep hand sanitizer, disinfectant wipes, extra masks, and disposable gloves on hand. Clean your desk and other high-touch surfaces at least once a day and keep your space organized. Also, limit physical contact with others as much as possible.
Understand COVID-19 protocol
Make sure you know what your company is doing to keep you and other employees safe. Know what the policy is on vaccination, testing, exposure, masks, and social distancing as well as cleaning procedures.
Cultivate connections
Have a plan for how you would like to interact with your co-workers. Communicating those boundaries will eliminate awkward feelings and situations. Try to schedule some time to reconnect with them outside of the office to renew old relationships and make new connections.
At home
Balancing daily life, work, and household chores while keeping your family healthy and safe has not been easy, to say the least! As you create your new normal it's important to find ways to maintain consistency and structure at home during this period of adjustment.
Set a schedule
Setting a schedule will help you create a healthy daily routine. Be sure your schedule includes time for exercise, meals, and breaks!
Get organized
Keeping your spaces organized at home can go a long way to ease stress and anxiety. Here are a few things you can do you keep your home organized:
Declutter your spaces and purge anything that you don't want or need.

Make sure everything has a home—keys, masks, and backpacks are some examples of things that should have a place where they live. Decorative trays, baskets, and jars are just a few ways to help organize these items.

Spend at least 15 minutes a day putting things in their proper place in each room to avoid clutter.

Consider meal planning to help you save time and money.
Schedule family time
All the time we've spent at home since the pandemic has given us a chance to develop deeper connections with our families. Maintain those bonds by making sure you spend quality time having fun together.
Family and friends
The pandemic has been tough on everyone and as a result, many relationships have been damaged. Some wholeheartedly agree with COVID-19 mandates and restrictions while others choose to accept the risks that come with avoiding them. No matter where you fall on the spectrum, it's important that you set rules of engagement for interacting with family and friends.
Set boundaries
Setting boundaries is essential for your mental health and physical safety. Let family and friends know what your expectations are at your home and when they are around you.
Don't argue 
While it's ok to share your point of view along with factual information, try to do it without criticism and negativity. If things start to escalate and you start to get frustrated, disengage. If trying to maintain a relationship with someone who constantly wants to debate is stressing you out, it's ok to take a break from them. Protecting your mental well-being is more important.
Self-care
Self-care is essential to your overall well-being now more than ever. You need it most when you think you don't have time for it. Creating your new normal may require you to add a few more things to your to-do list. But it's important that you make time for self-care. Giving yourself what you need when you start to become stressed, anxious, and overwhelmed is key to maintaining good mental and emotional health.
Check in with yourself daily
What am doing for myself today? What do I need right now?
Asking yourself these questions will help you pause and do something just for you. Incorporating just one small act of self-care each day will do wonders for your mood and emotional well-being. 
Ask for help when you need it
The challenge of juggling work-life, family, and friends while attempting to carve out "me time" for self-care can be overwhelming. Whether you were taught to be independent, strong, or to push through, remember, asking for help is not a sign of weakness. Asking for help is self-care.
Focus on what you can control
Spending time worrying about things you can't control is time wasted. You may not be able to control the situation, but you can always control how you respond. Thoughts create your emotions. So when you think negative thoughts, you trigger negative emotions. But when you start to focus on what you can control, you will feel empowered and think more positively. And with the right mindset, you can figure out how to make the best of any situation.
Creating your new normal will take some time. Be patient with yourself as you adjust and allow yourself some grace.
Be inspired,